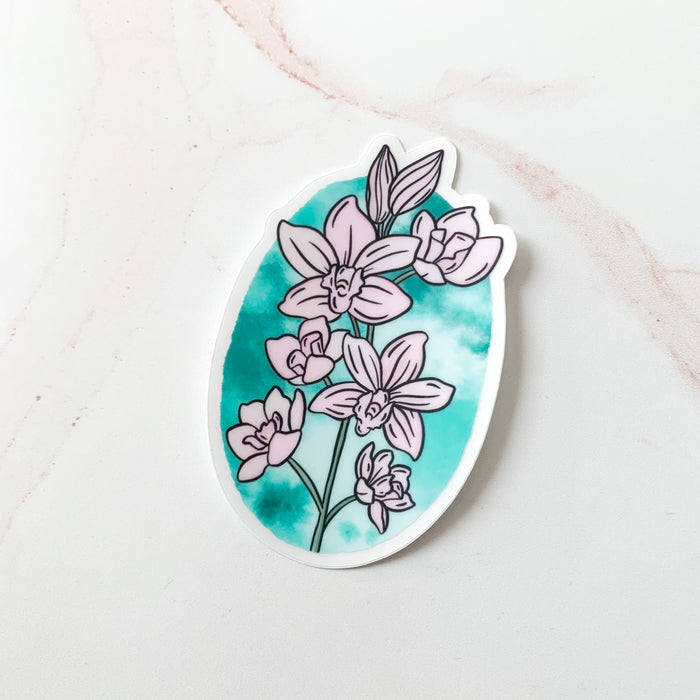 Gram's Orchids Vinyl Sticker
Original price
$3.00
-
Original price
$3.00
Pepili Wainola = Vinyl Sticker
2.18in x 3.5in in clear/transparent sticker from our collection inspired by our Grams hale.
My grams had orchids growing in her back yard in these old school stone pots. I thought of her in the morning one day as I was enjoying the orchids that my mom has growing on our hāpuʻu. 
Do you know what an epiphyte is? Itʻs an organism that grows on the surface of another plant and derives its moister from the air, rain, water, or even debris accumulating around it. This is completely different from a parasitic plant that takes for its own benefit from another. Plants are too cool.
Our pepili wainola (vinyl stickers) are weatherproof, printed on premium vinyl, resistant to: fading, scratching, tearing, and water. Dishwasher safe. Made in the USA
Bulk Pricing: For other bulk orders [qty 25+] please email aloha@kakoucollective.com
This listing is for the sticker selected ONLY. © Kakou Collective 2022