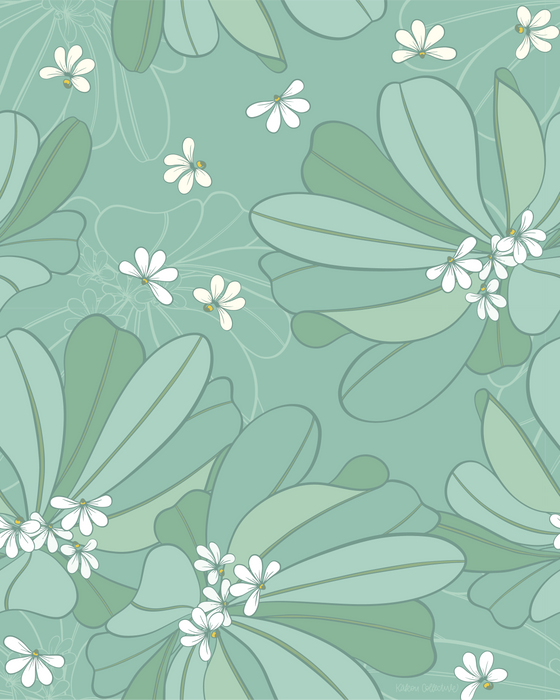 Naupaka Art Print
Original price
$35.00
-
Original price
$90.00
Naupaka is an indigenous shrub with 9 species found throughout the islands. Legends tell of two lovers torn from each other. Each were turned into flowers in order to protect them from the wrath of Pele, and separated - never to be toghther. Naupaka Kuahiwi in the mountains and Naupaka Kahakai by the sea. Weaved into this story is the concept that love always endures.
Naupaka is a half-flower plant native to Hawaiʻi. Naupaka Kahakai (beach naupaka) is found on the shoreline while Naupaka Kuahiwi (mountain naupaka) is found in higher elevations. 
Matted Prints are giclée prints produced with archival inks on acid-free paper to ensure print permanence. All matted prints include an archival back mat so they are protected and ready to frame. To fit standard sizing and allow for easy framing, slight cropping from the original may occur.
From the Artist
This print is a limted edition print, created in commemoration of our first appearance in the MAMo Wearable Art Show 2023.