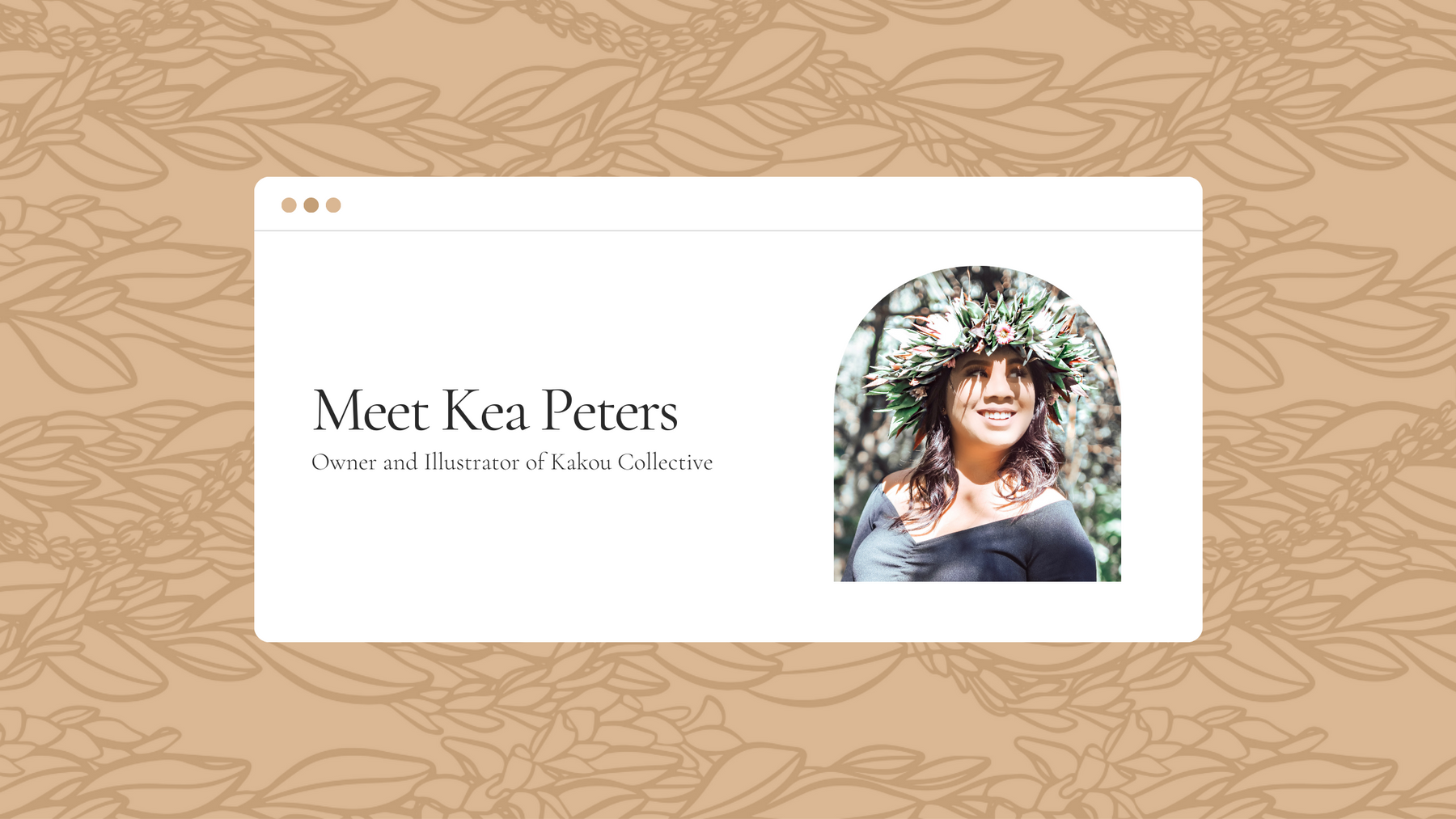 Meet Kea Illustrator and Founder of Kakou Collective
Kākou Collective is the studio of Native Hawaiian mother and artist, Kea Peters. Born and raised in ʻEwa Beach on the island of Oʻahu, she graduated from the Kamehameha Schools Kapālama in 2007.
Kea (a former freelance graphic artist) has been part of the local design industry in Hawaiʻi since 2010 and shortly after received her AA in Communication Arts from Honolulu Community College in 2012.
She started off as an in-house graphic designer for several local businesses, and soon branched off to create Kakou Collective in 2017 - a service-based business providing graphic design services to locally owned and operated businesses in Hawaiʻi. 
After having her son in 2019, Kea pivoted her business and started creating planner products incorporating her original artwork made in her home studio. 
In March of 2020, she attended a Planner Convention in San Fransisco to officially launch her planner product and teach a lettering workshop.
Due to her travels, upon her return to Hawaiʻi, she quarantined and found herself secluded away from her family with only a journal, pencils, pens, and her computer. From this experience she realized there was a need for people to be transported out of their homes amidst the COVID Shutdowns and started going live every week on her Instagram in 2020 to teach her community how to illustrate native plants, and offering free worksheets and digital downloads. To ensure there were no barriers, all the tutorials were taught with the most basic of materials so that no matter the age or level of experience, viewers could be successful in creating.
She along with her ʻohana built this brand learning as they go, continually perpetuating Hawaiʻi's authentic story through well-designed, high-quality product, incorporating Kea's original artwork. Since 2020, she has launched new product through Kakou Collective and continues to be a visual story teller.