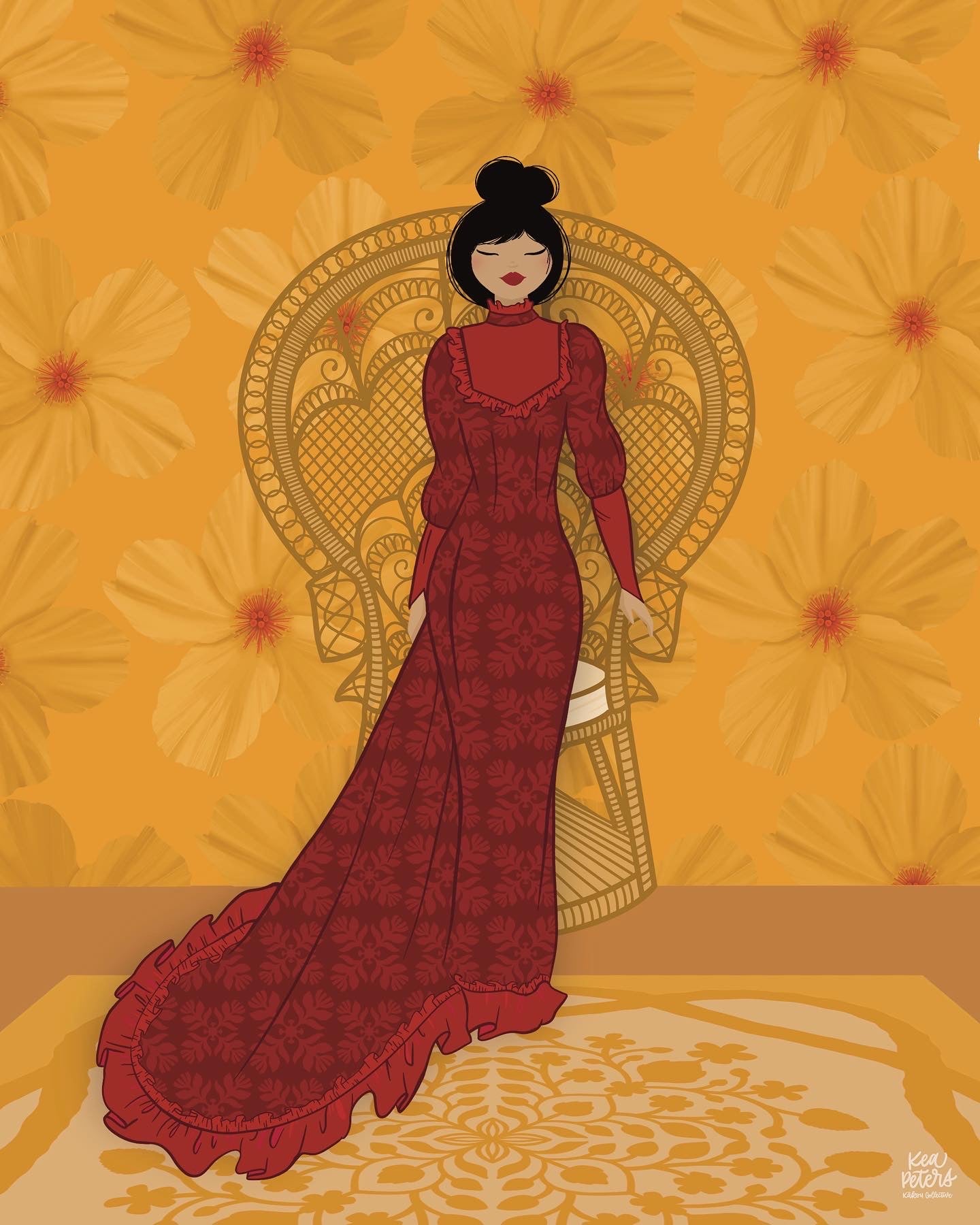 More about Muʻumuʻu and this weekends shop and swap
This weekend we are popping up with Destash Hawaii and the Mu'umu'u Library at Queen Emma Summer Palace from 2pm - 6pm. Go here for event details about the upcoming event, but what exactly is a shop and swap and what's so great about mu'umu'u?
Shopping for mu'umu'u
If you're new to the world of vintage mu'umu'u, these are pieces that carry history and each one is very unique. Most mu'u were made in small batches, and are no longer in production - talk about slow, sustainable, and regenerative fashion (most are made out of cotton!). Each carry a special story and are a reflection of fashion in Hawai'i. 
Many times, when searching for unique mu'umu'u, you have to search in thrift shops and specialty shops. More often than not, its hit or miss - but its truly in the hunt that makes some dresses very special.
Because of their unique origins, mu'umu'u collectors take time and care to look for these special pieces carrying stories and artwork from different eras of Hawaii fashion. This weekends event is hosted by two wonderful entities that are experts in mu'umu'u culture, and have a wonderful collection of beautiful mu'umu'u.
The Mu'umu'u Library's mission is "to build a sustainable fashion community which promotes the education of women and children." Through their platform, they offer many services and opportunities for learning in addition to their literal library of mu'umu'u. At their shop, you can find not just muʻumuʻu, but patterns, and literature. This weekend, you can shop their collection, learn about their subscription, and even swap mu'umu'u you have for one of equal value from their collection!
This is a personal favorite of mine as well as Mama Kakou, and we have found a multitude of special pieces from this small shop tucked away in the heart of Honolulu. This Native Hawaiian owned and operated shop is so welcoming and contains more than just muʻumuʻu. Lei, the owner of the shop is so knowledgable in her craft and you can feel the love and care she has for each piece. She has an extensive collection not just of muʻumuʻu, but beautiful textiles, vintage mens aloha wear, and other hand crafted unique pieces that are prefect for the muʻumuʻu you may find.
Shop and swap with us
We wanted to participate in the spirit of the shop and swap, so not only can you shop our newest items (like our Puakenikeni Washi Tape Box Set and Rose Gold tapes), you can swap with us (and others who participate) by bringing your gently used (or new and never used) stationery to swap!
How it works
Step 1: Bring gently used or never used/opened stationery that you think would love a new home
Step 2: Swap it out for something of equal value or type (for example, bring a washi, take a washi or bring a notepad, take a notepad)
And thats it! I know for me, I've amassed a wonderful stationery collection - but not all pieces get equally loved always. There are pens that just don't quite work for me, stationery designs that aren't in alignment with a layout I had in mind, and notebooks that I've been gifted but just don't work for me. Bringing them to a swap allows these pieces to go to someone who will love it, and perhaps you can find something that you'll love too!
When we get our washi manufactured, sometimes we get tons of sample tapes and sticker books. Sometimes the designs are not ones that speak to us, but perhaps they may speak to you! Come and swap with us this weekend from 2pm-6pm and perhaps find a mu'umu'u to add (or start) your collection.