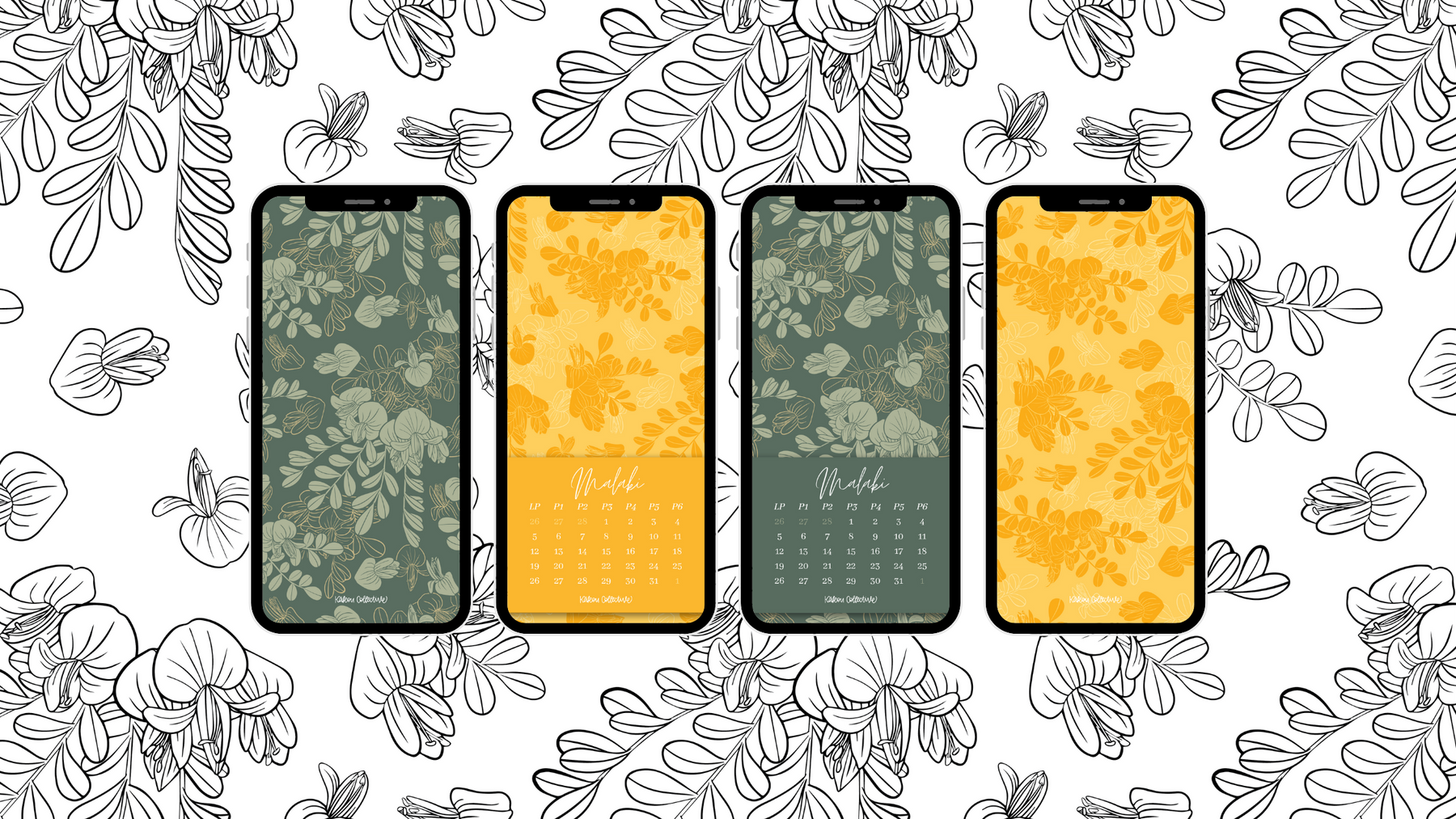 Mamane: From Wearable Art to Digital Art
When people think of Hawaii, they might picture waves crashing on sandy beaches, palm trees swaying in the breeze, and hula dancers in grass skirts. But one of the most important and intriguing aspects of Hawaii is its rich and diverse flora, including our endemic species.
When preparing for the MAMo Wearable Art Show, we were required to create a minimum of 10 looks. I decided to feature various mea Kanu that were important to our Kūpuna and played a part in our Kakou Collective journey. Mamane was one of the first endemic plants that I drew for a project when we first started so it was an automatic yes, serving as a nod to 2019/2020 me.