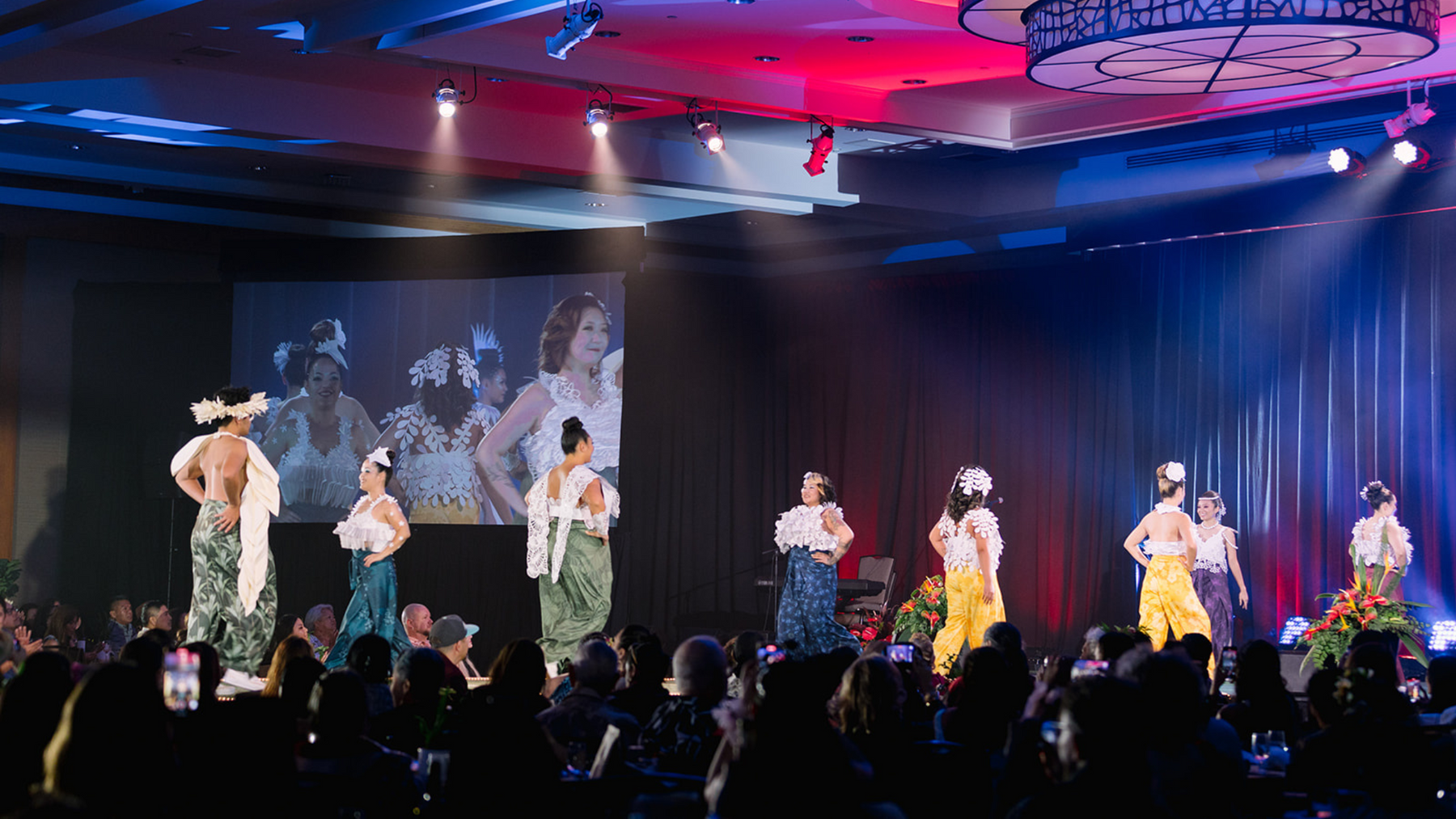 Our MAMo Collection
Our MAMo CollectioN
Mahalo piha (our fullest gratitude) to Kumu Vicky Holt Takamine and PA'I Foundation for including us in the February 2023 MAMo Wearable Art Show. A long-time dream of Kākou Collective has been to see our art on textiles. Our collaborations with Valia Honolulu and The Keiki Dept gave us a taste of what it might be like to enter this space. We launched a collection of 100% organic cotton t-shirts in December 2022, bringing apparel to our shop for the first time. Now, we have our own collection of wearable art.
Kākou Collective's mission is to create and share an authentic artistic expression that inspires creators to connect with the cultural values, traditions, and communities of Hawai'i. From thoughtfully selecting the type of plants we draw, to the collections we curate, we weave Hawai'i's story and our love of local culture into all we do. By mixing aloha 'āina (love for the land) and contemporary expression, we hope to enrich lives through storytelling and creation.
Our founder and artist, Kea Peters, draws inspiration from the lā'au that hold either personal or cultural significance to her. From childhood memories of her grandmother's yard to long walks with her son at Ho'omaluhia Botanical Garden, Kea captures the natural beauty of Hawai'i in a way that is sure to speak to anyone lucky enough to have strong roots in our islands.
This collection is a true representation of Kea as a Native Hawaiian artist. The high-level concept is unfolding; literally revealing a sketch, lifting it off of the page, and bringing it to life. We wanted to challenge ourselves and the audience to think about how paper can be used to represent nature with its own look and feel, beyond being used as a canvas. All of our looks included wearable paper elements made of FSC-certified paper. Our fabric elements were printed right here in Hawai'i nei. Each pattern showcases a particular endemic, indigenous, or canoe plant in a monochromatic print to let the plant's details shine. We hope you enjoy our interpretation of the beauty of nā lā'au Hawai'i (Hawaiian plants).
Mahalo for taking this journey with us! We can't wait to be back for the next MAMo Wearable Art Show.