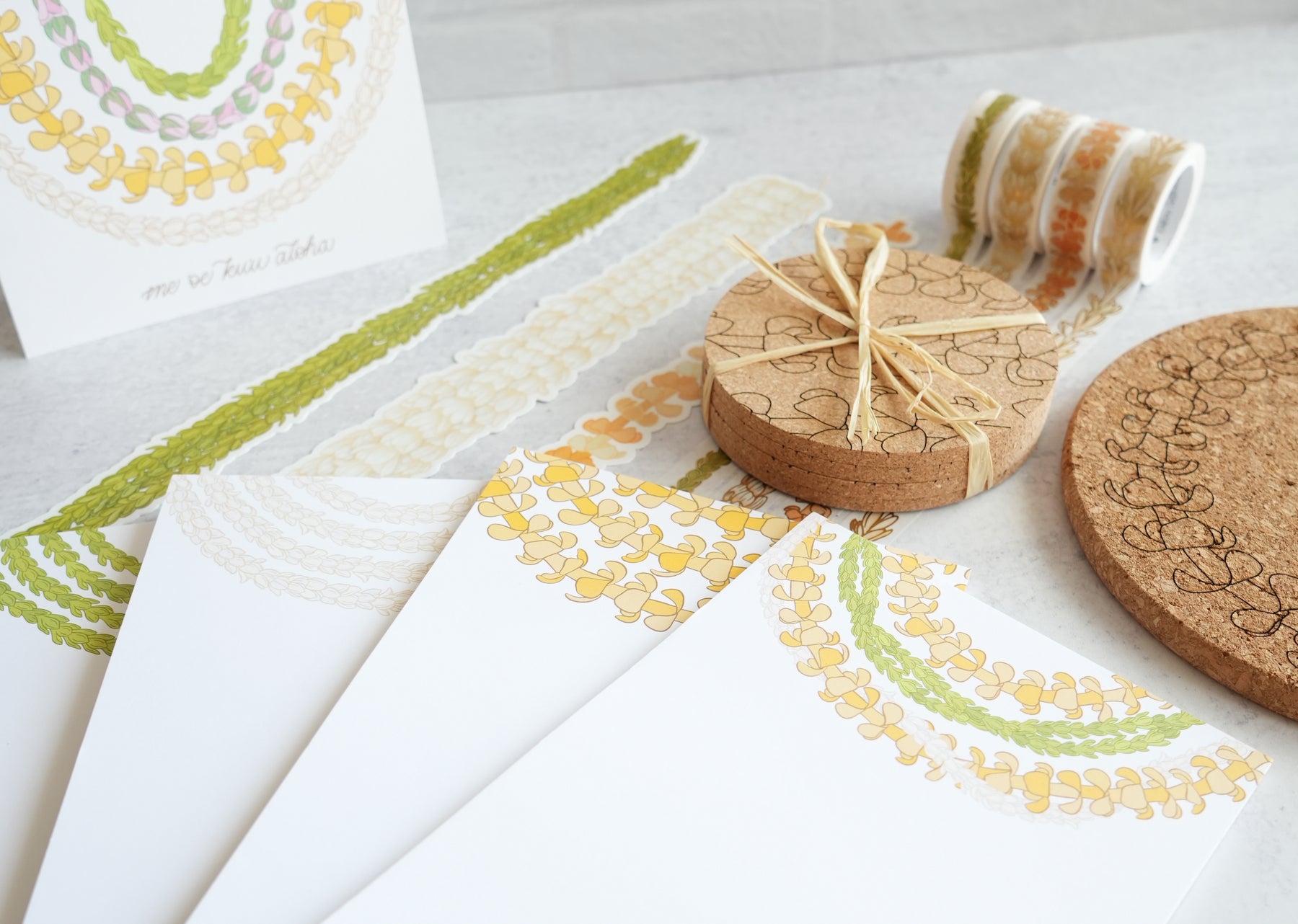 Wholesale
Have you ever seen our products in stores like Laha'ole, Pono Potions, or Valia Honolulu? We sell stationery items to other businesses to sell in their own shops via our wholesale process.
We love establishing partnerships with local small businesses so that we can find mutually beneficial ways to uplift fellow local entrepreneurs. However, anyone can become a wholesale vendor of Kākou Collective products! All they have to do is sign up through our website. We work with Faire to offer free returns and extended payment periods to ensure folks have the flexibility they need to carry our products. Faire also won't charge us a commission fee if folks use our unique link to purchase wholesale products.
Many of our most popular stationery products including stickers, greeting cards, and washi tape are available for wholesale vendors. We update our wholesale options every quarter as we release new products to ensure that your favorite local shop has our latest art not long after it becomes available for sale on our website. Fun fact, if you're in the mood for some of our retired or out-of-stock designs, you might be able to find them in a wholesale shop!
Tag us when you find Kākou Collective products in the wild! We love it when our hui shops local. A hui hou! (Until next time!)