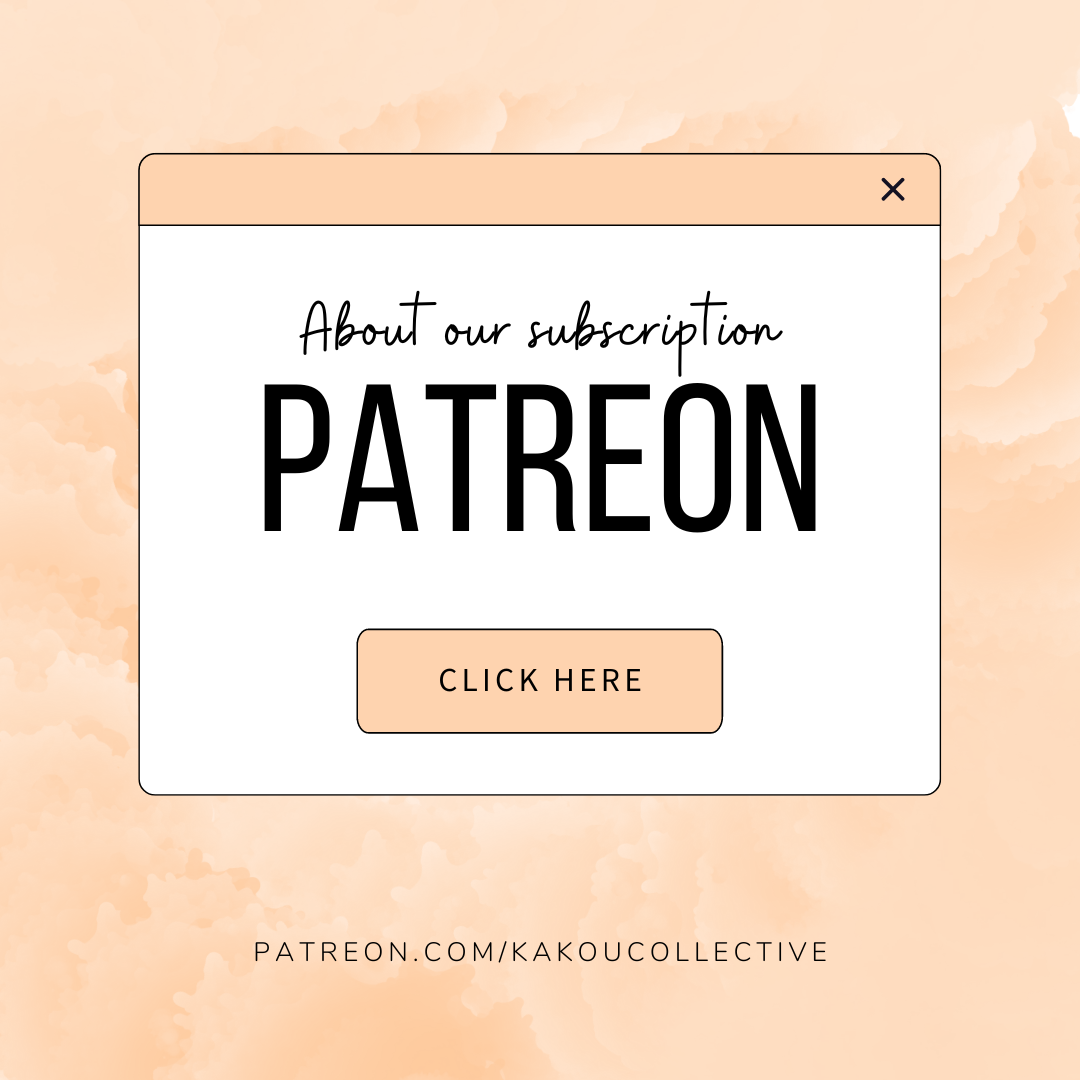 What is Patreon?
Patreon in its most simplistic form is an app made for makers and creators to have a subscription based program to help reach goals and further their craft with the support of passionate individuals who believe in the artists vision and want to invest in them.
Creators are able to create different tiers based on what their goals and capacity to create are as well as what they want to reward their supporters with.
These supporters or Patrons, can choose from two options to support Kea, the owner and illustrator of Kakou Collective:
Option 1: Mohala Hui
Option 2: Anoano Hui
What is a Custom Pledge?
Although we appreciate custom pledges, we ask that you understand that custom pledges receive no benefits.
For more information about our Patreon, please visit Patreon.com/KakouCollective to see FAQs or to join a our Mohala or Anoano Hui.