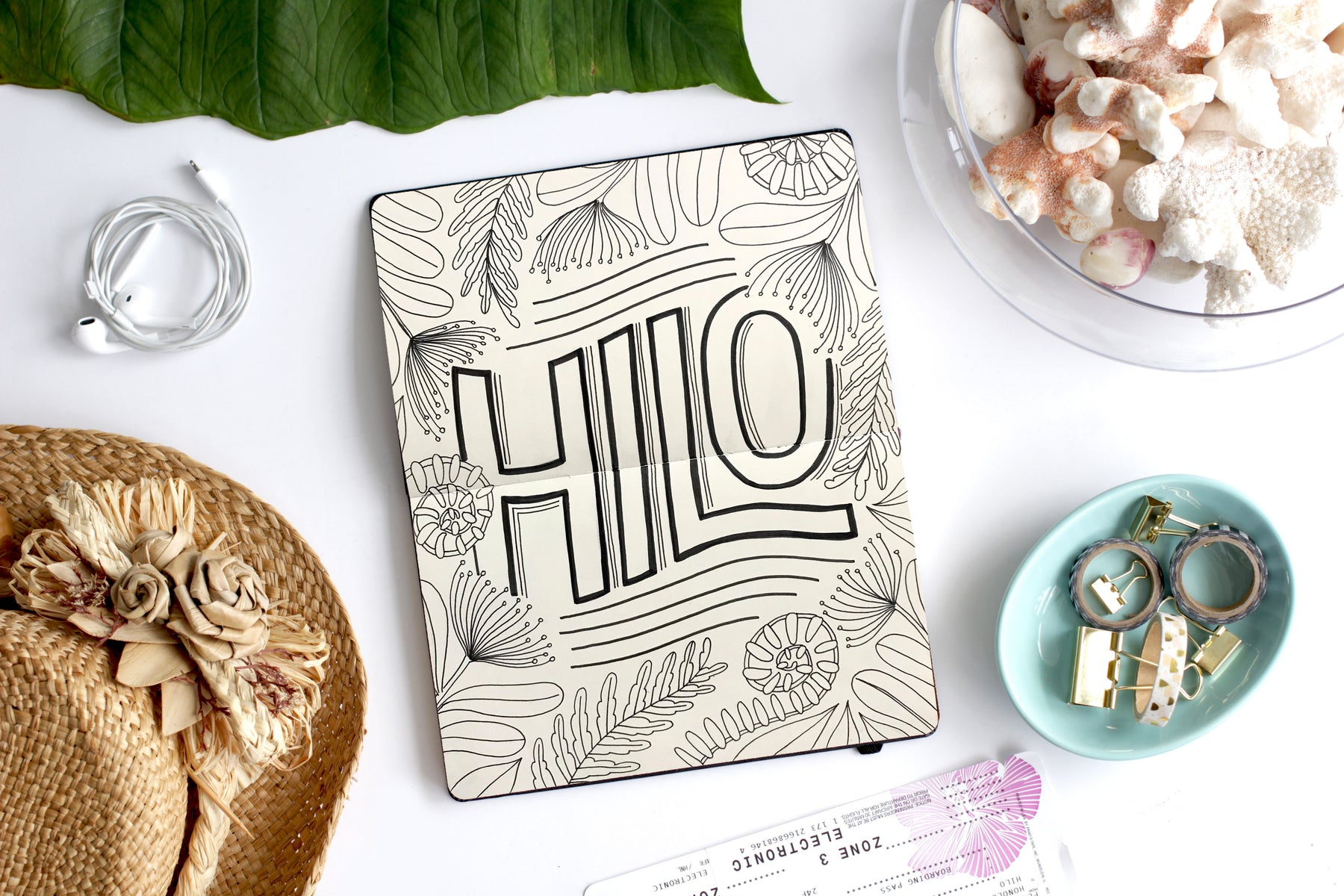 The Merrie Monarch Festival
Aloha!
Spring is here and that means one thing: MERRIE. MONARCH. FESTIVAL! We are so excited and wanted to share a bit about the history of this festival and why it's so awesome. Enjoy!
The Merrie Monarch Festival is a week-long event held in Hilo, Hawaiʻi, best known for its hula competition. But it's so much more than that! In 1963, this festival began as a way to boost the economy after the 1960 tsunami devastated Hilo Bay. It started out as tribute to Hawaii's "Merrie Monarch," King David La'amea Kalākaua. The first few festivals didn't even have a hula competition! Events included things like a King Kalākaua beard look-alike contest, a relay
race, and a re-creation of the coronation of King Kalākaua.
In 1971, the festival shifted its focus to better align with King Kalākaua's tenets. During his reign, King Kalākaua pushed for the revitalization and perpetuation of Hawaiian people and culture, so the festival organizers wished to honor this. The Merrie Monarch Festival events were modeled after Kalākaua's own "Silver Jubilee," (a celebration of Hawaiian culture that was held on his fiftieth birthday). A hula competition was introduced and nine halau (hula groups) entered the wahine (women) group competition. In 1976, the hula competition opened up to kāne (men), and popularity for Merrie Monarch skyrocketed! Even after relocating to a larger venue, there were not enough seats for spectators so the competition became televised for all to enjoy.
The festival organizers wanted to do what King Kalākaua had accomplished with his Silver Jubilee. They invited hula dancers from all over the state to perform and share the authenticity of hula and Hawaiian culture with the community. Nowadays, the hula competition still takes center stage, but other events have gained popularity such as the Wednesday night Hōʻike (exhibition), invitational Hawaiian Arts Fair, and a parade through downtown Hilo. Thanks to the Merrie Monarch Festival, hula and Hawaiian arts have become globally recognized and King Kalākaua's legacy of perpetuating Hawaiian culture lives on!
This year, we're so honored (and excited!) to participate in one of the markets in Hilo during Merrie Monarch week. Come say aloha to us at the Grand Naniloa Hotel, (4/12 – 4/15 from 10am – 3pm), where we will be selling some very special new items that are exclusive to this event (along with plenty of our oldies but goodies)! Click here to see the list that will be updated as we get closer for what weʻre bringing.
Aloha and a hui hou! (Bye and until we meet again!)
Mahalo for the resources used for this article:
1. "About King Kalākaua | Merrie Monarch." THE LEGACY OF KING DAVID LAʻAMEA KALĀKAUA, Merrie Monarch
Festival, https://www.merriemonarch.com/history/. 

2. "History of the Festival | Merrie Monarch." HOW THE MERRIE MONARCH FESTIVAL BEGAN, Merrie Monarch
Festival, https://www.merriemonarch.com/history-of-the-festival/.