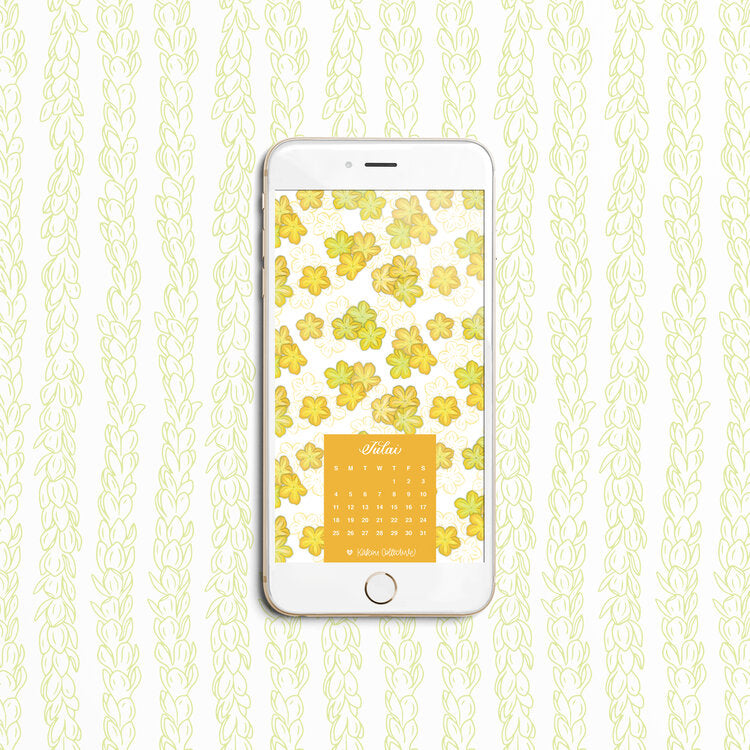 Pua Pakalana
Monthly Wallpaper: Pua Pakalana
This month will be much different here at Kākou Collective. Truthfully, this month is about reflection, assessing and reassessing, and taking the time to solidify our foundation by making some much needed upgrades. Perhaps its because of this focus that I'm getting nostalgic. I find that when I set goals and actionable tasks that I often times go back to this question: how is this in alignment with what is most important to me?
Food for thought. If you're also feeling a much needed reset, I highly encourage you to take this reflective journey with us this month. I think it will be a fun one that will also result in a lot of growth and self reflection.
As always, there are three options available: blank (so you can enjoy this even beyond may), english (for those of you that would like to have a calendar option) and in ʻŌlelo Hawaiʻi. Feel free to download the version that suits you best.
By downloading, you acknowledge that this is for personal use only. Not to be altered, redistributed, sold, or produced. Copyright Kakou Collective 2021. (Weʻve seen this used as a story highlight and apple watch backgrounds too).
Click to download the wallpaper that suits you best:
Extra Goodies on Patreon
For our Patrons, we have some other fun matchy matchy goodies available on Patreon.