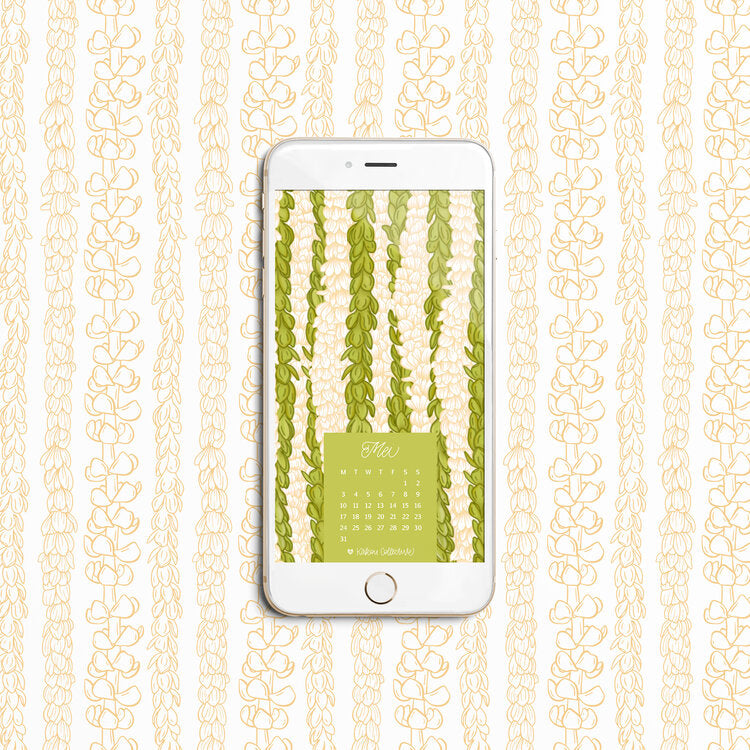 Pakalana and Pikake
Today is momʻs birthday (Happy Birthday, Mom!) so for the month of May, its going to get a bit "extra" around here at Kākou Collective, and weʻre kicking her birthday month off with a new wallpaper!
For the month of Mei, we are going to be living every day like its May Day. In our family, mom celebrates her birthday not just on the day, but all month long. So for this months wallpaper, you can have some lei goodness to enjoy. In fact, if you wanted to enjoy this one all year long we wouldnʻt blame you.
As always, there are three options available: blank (so you can enjoy this even beyond may), english (for those of you that would like to have a calendar option) and in ʻŌlelo Hawaiʻi. Feel free to download the version that suits you best.
By downloading, you acknowledge that this is for personal use only. Not to be altered, redistributed, sold, or produced. Copyright Kakou Collective 2021. (Weʻve seen this used as a story highlight and apple watch backgrounds too).
Click to download the wallpaper that suits you best:
Available in the Vault
For our Patrons, we have some other fun matchy matchy goodies available on Patreon. No spots opening on Patreon this month. Stay tuned till June.