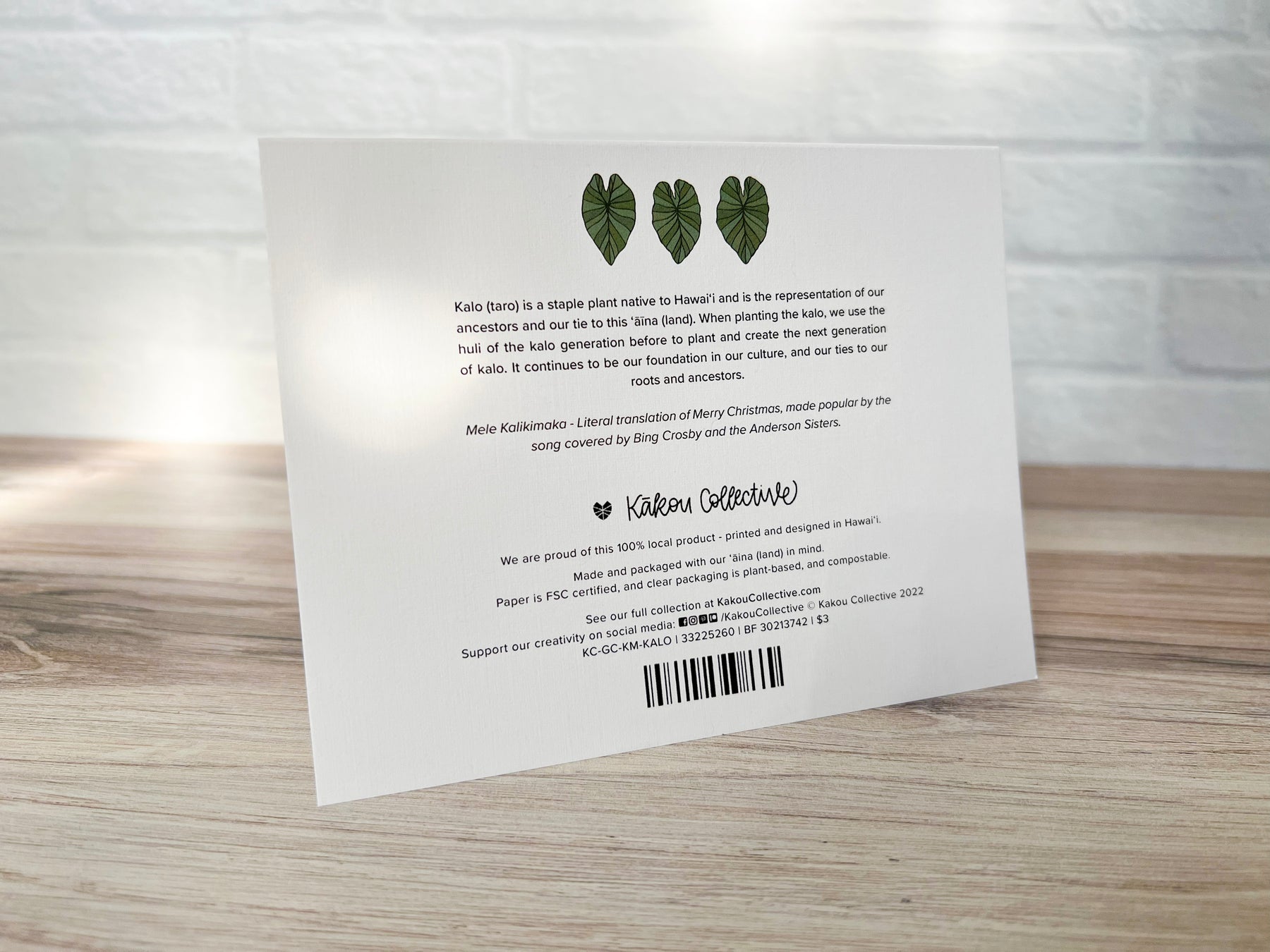 Our Stationery & Our Values
Our Stationery & Our Values
Two of our core values that we talk about the most through this blog are shop local and aloha 'āina (love of the land). We would not be Kākou Collective if we did not stick to these values in every product we release, from our first apparel collection launched in December 2022 to the stationery items that we've had since day one. Here are a few ways that we practice what we preach in our own stationery products.
All of our products are printed right here in Hawai'i.
We work with a locally owned and operated printer for all of our products. This family business started in 1967 as a blueprinter in downtown Honolulu. We appreciate their respectful and responsible approach to providing us with high-quality goods.
We choose FSC-certified paper.
The Forest Stewardship Council (FSC) sets high standards for sustainable forestry, meaning that FSC-certified paper always comes from manufacturers that have a reduced impact on the environment. FSC practices place an emphasis on maintaining healthy ecosystems as opposed to relying on an industrial recycling process to make up for the harm done to forests through traditional milling methods.
We use plant-based clear packaging.
Our protective sleeves are made from plants, not plastic. These sleeves are 100% compostable. We choose to package each item by hand to ensure that we aloha 'āina during each step of the process.
As Kākou Collective grows, we hope to find even more ways to improve the stationery industry in Hawai'i and beyond. A hui hou! (Until next time!)