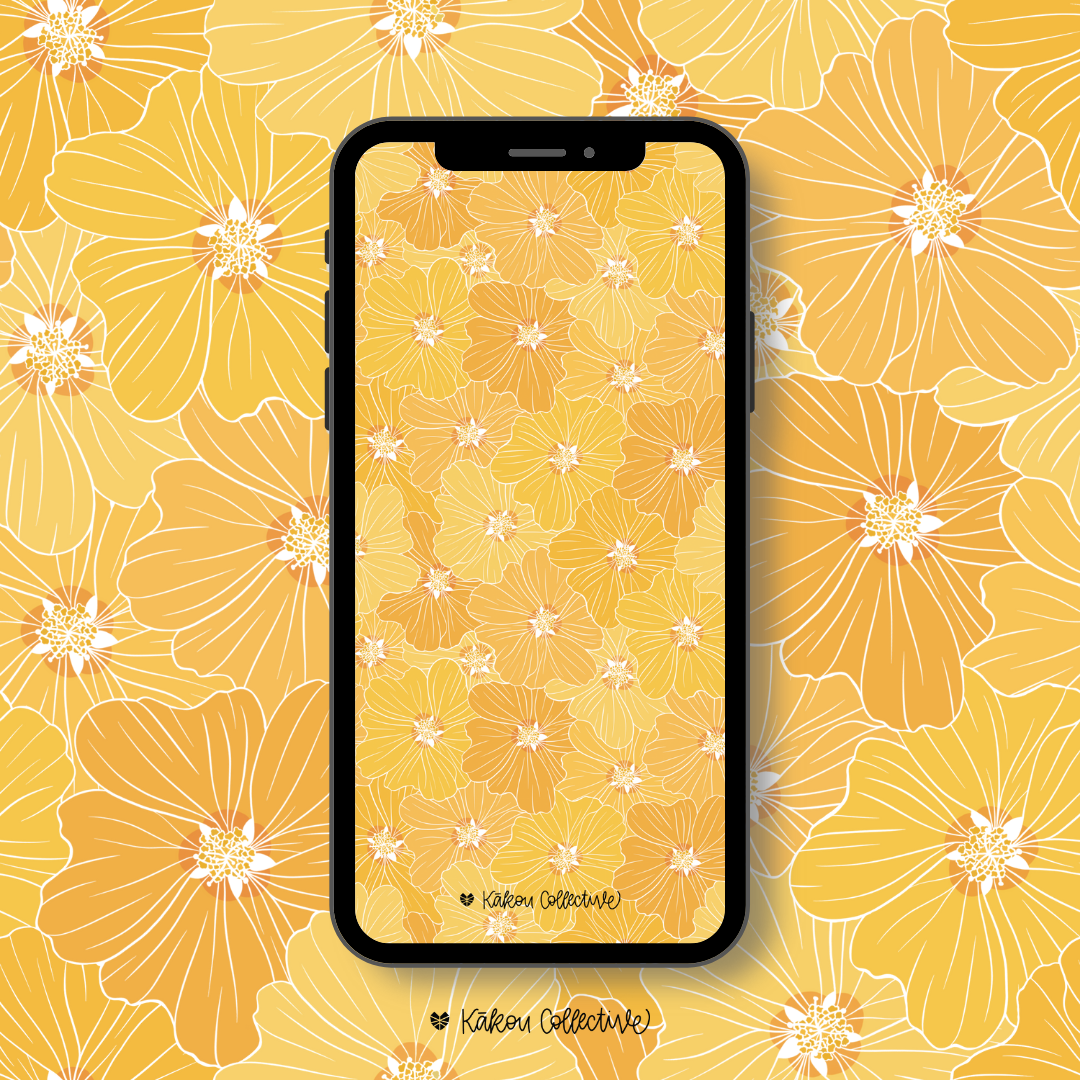 Okakopa - ʻIlima kū kahakai by Kākou Collective
I have a confession to make. ʻIlima is the single plant I have THE most difficult time illustrating! I think its just knowing what the plant looks like and feels like in real life makes it even more challenging. There is so much texture and detail in such a tiny and delicate flower. I like to look at obstacles as an opportunities, so here is my 2021 take on ʻilima. Iʻm so happy with the result, and am so excited to share this with you as a free digital download.
ʻIlima kū kahakai, shoreline ʻilima, Oʻahu's island flower, sida fallax is indigenous to Hawaiʻi and can be found thriving on Hawaiʻi's shorelines in varying weather conditions. Lei made of ʻilima was seen as lei for royalty, but is now a very special lei gifted for extremely special occasions. ʻIlima is associated with the goddess of hula, Laka, and is a kinolau (earthly form) of the god Kāne.
Last month, we launched a brand new website and also had to close our office door since my son had a close contact. Twice. Not fun, but definitely a reality check. Our entire family immediately tested as soon as we found out and were blessed to have negative results across the board both times.
As for whats coming up - we have new boxed sets to launch on October 9th and we canʻt wait to share with you in the coming days. Donʻt forget to save the date for November 4 when we go live with Mana Up at Hawaiʻi Theater. No need to even leave your hale (house) as this is a virtual event. Mark your calendars because new and exciting things are coming.
As always, there are three options available: blank (so you can enjoy this even beyond may), english (for those of you that would like to have a calendar option) and in ʻŌlelo Hawaiʻi. Feel free to download the version that suits you best. If youʻve subscribed to our newsletter, be sure to check your inbox for the exclusive desktop version. If you havent had a chance to subscribe yet, its not too late - click this link.
By downloading, you acknowledge that this is for personal use only. Not to be altered, redistributed, sold, or produced. Copyright Kakou Collective 2021. (Weʻve seen this used as a story highlight and apple watch backgrounds too).
Click to download the wallpaper that suits you best:
ʻIlima Kū Kahakai - ʻŌlelo Hawaiʻi