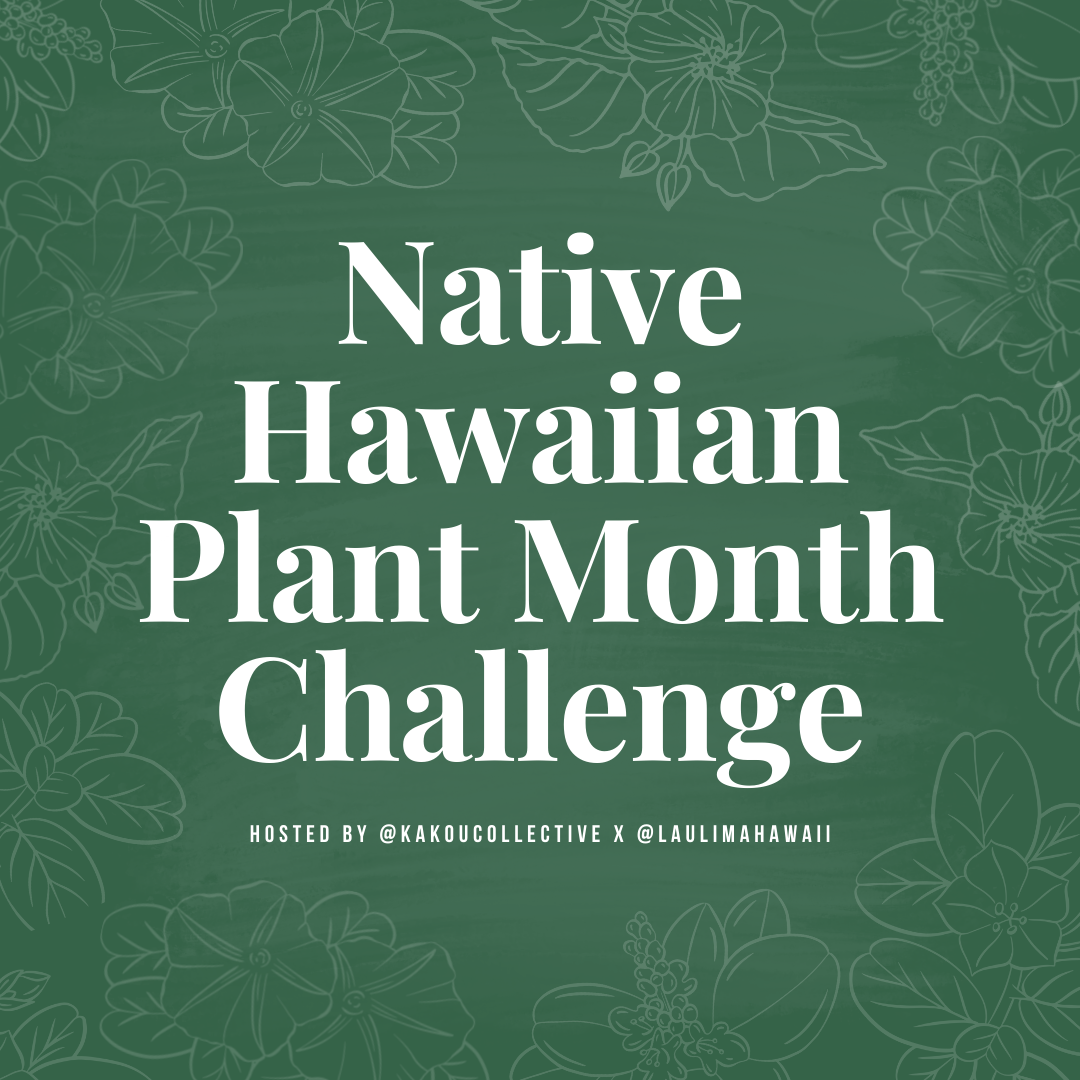 Native Hawaiian Plant Month Challenge
April is Native Hawaiian Plant Month - lets celebrate together!
April is Native Hawaiian Plant Month in Hawaiʻi and we are excited to team up with our Native Hawaiian Plant advocate and friend, Danya Weber of Laulima Hawaii. For thirty days, we are challenging you to incorporate Native Hawaiian plants to your creative routine with the goal of learning more about the true beauty Hawaiʻi has to offer. 
Taking on this challenge is an excellent way to start incorporating a daily/weekly habit to your routine if you don't have one already. And if you do, this challenge may help you to stretch your creative muscles, or give you an opportunity to try a new medium. Although it may seem like this will be difficult, know that you won't be going through it alone as many others are using this opportunity alongside you to learn about Native Hawaiian plants. 
Did we mention that you don't need to have any drawing experience? This isn't a drawing challenge - its not about how spectacular you draw. This is about celebrating Native Hawaiian Plants and learning about what makes them special or unique through creating.
So how does this work?
Every day, draw the plants on the list - that's it! Each number corresponds to the day. If you can't draw every day, continue to draw the plants in order based on the list at your leisure. For example, if I can only draw every other day, I would draw plants one and two on Monday, then plants three and four on Wednesday, and so on. Even if you can't draw every day, we appreciate any and all participation, and as a reward for being an active member of our communities, as long as you complete all 30 by the end of the month, youʻll be eligible to win an awesome prize if you follow all the giveaway directions.
Get rewarded for 30 days of consistency
What do you win for participating? Winners will receive some awesome stickers and possibly some plants from Hui Kū Maoli Ola! Be sure to follow the rules to ensure that you can win.
Create with intention and the earth in mind
Washi Tape
Eco friendly paper designer tape made with Aloha