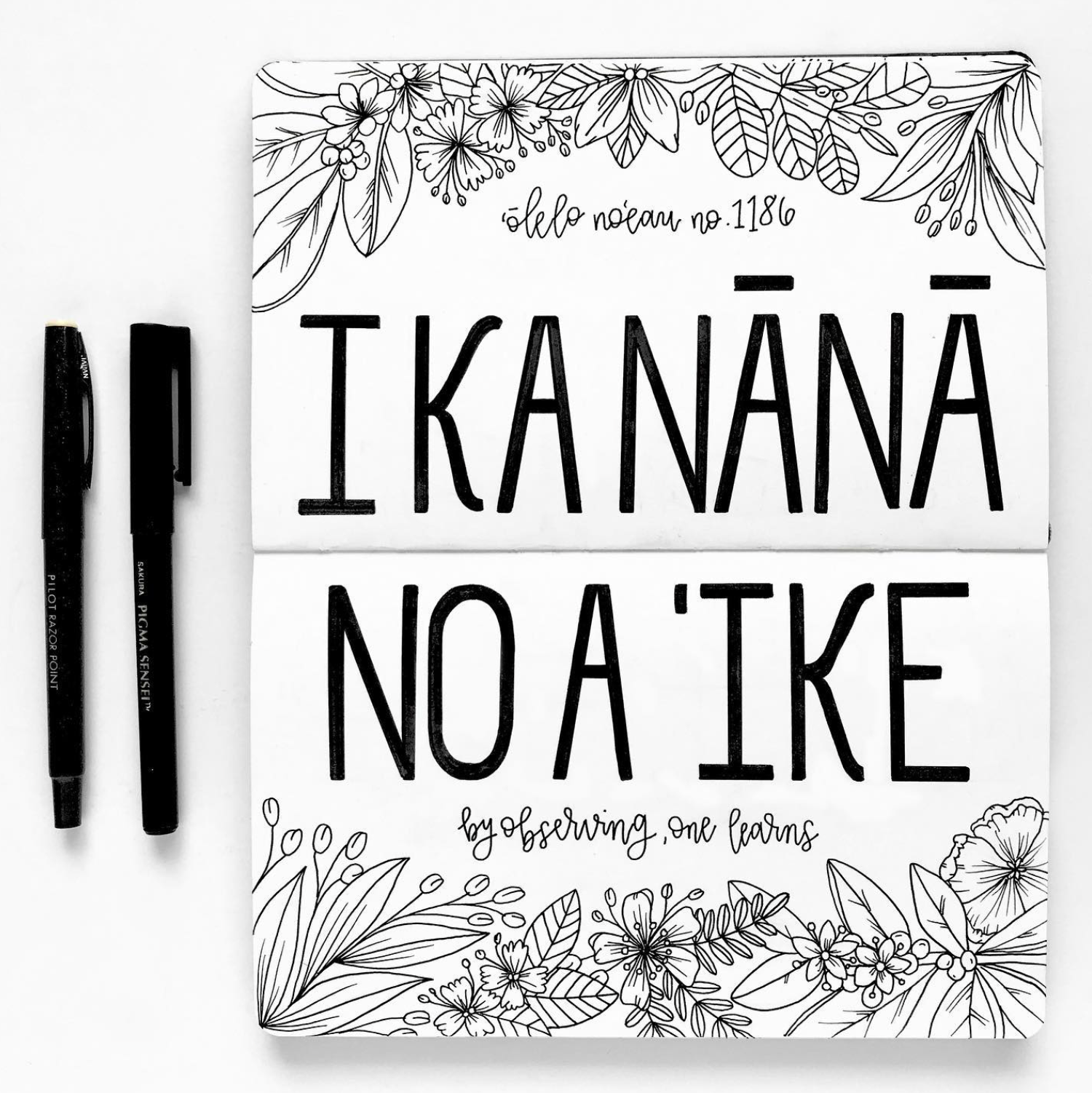 Mahina Olelo Hawaii
'O Pepeluali ka Mahina 'Ōlelo Hawai'i! (February is Hawaiian Language Month!) Mahina 'Ōlelo Hawai'i was instituted in 2013 as a way to encourage folks to learn and use 'ōlelo Hawai'i. Please join us as we celebrate its tenth anniversary!
A Brief History of 'Ōlelo Hawai'i
'Ōlelo Hawai'i (Hawaiian language) was officially banned from our public school systems just three years after the overthrow of the Hawaiian Kingdom in 1893. The language faced extinction as many kanaka maoli attempted to assimilate into a newly colonized Hawai'i. A renaissance of Hawaiian culture in the 1970s reignited people's interest in our old customs. 'Ōlelo Hawai'i returned to our public schools in 1978 when the language became officially recognized in the state of Hawai'i. Today, Hawai'i's public education system offers K-12 Hawaiian language immersion programs. Students of the University of Hawai'i Mānoa can choose to major in 'ōlelo Hawai'i. Our language is spoken in public spaces in a way that we haven't seen in nearly a century. We can't wait to see where it will be in another ten years!
We will host hand-lettering workshops throughout Pepeluali (February) so that you can draw your favorite hua 'ōlelo (words) in style. Join our VIP Hui email list by entering your information at the bottom of this web page to get notified when we're about to go live. We hope to see you there! A hui hou. (Until next time.)