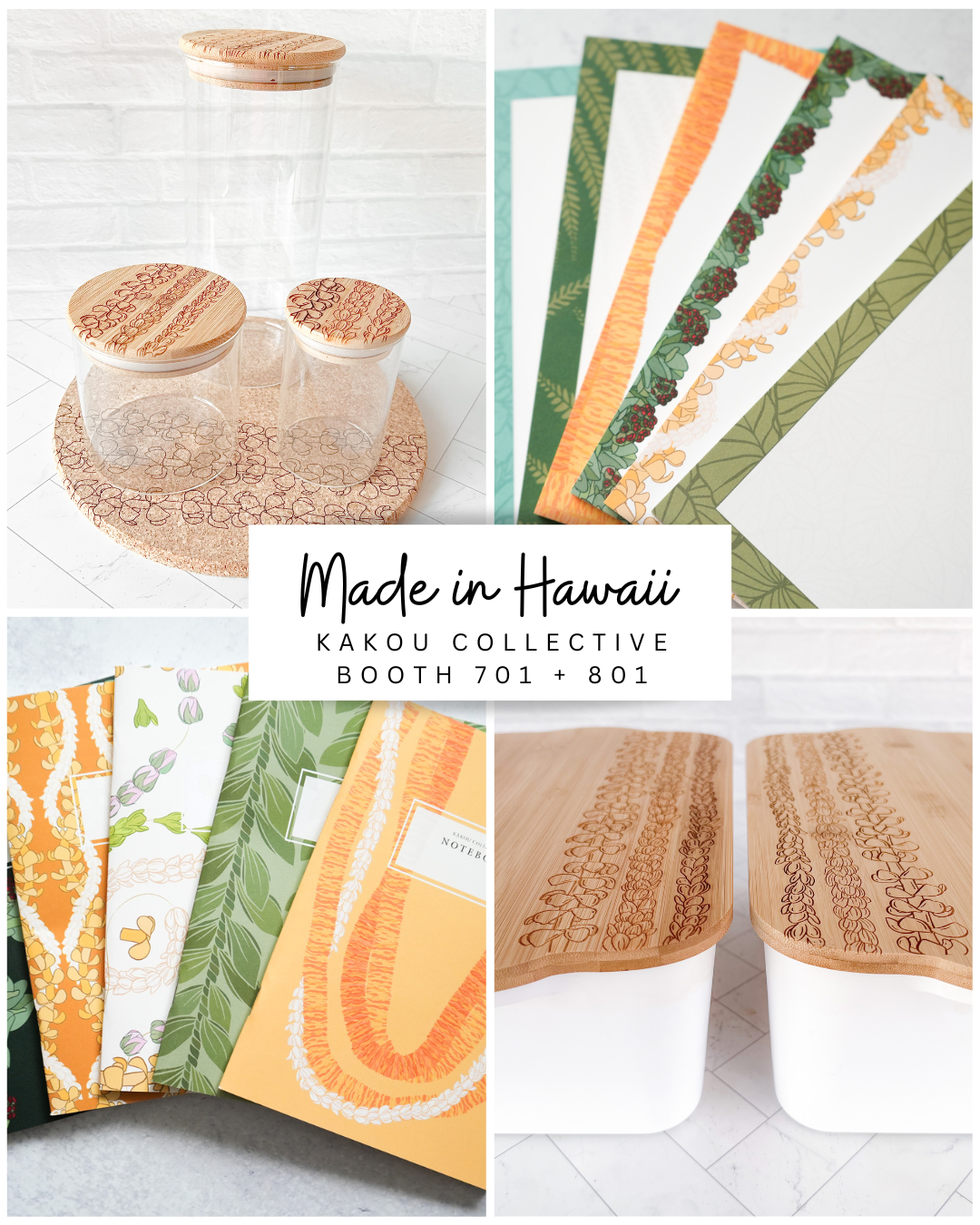 Made in Hawaii 2022
We are so excited to be back at Made in Hawaii for a second year! Heres some fun information and sneak peeks about the first big release of the Holidays and where to find it.
We will have event specials, if you're subscribed to our emails. Its not too late if you're new to Kakou Collective - simply create a customer account and let the Kakou Collective ohana know at the event.
In regards to the event, be sure to get your tickets in advance. It will make the process of getting into the event so much easier. Visit Made in Hawaii Festivals website to purchase your ticket and to learn more.
Heres a sneak peek of some awesome goodies we'll be bringing to our booth! I'm so excited to show you what we've dreamed up and I look forward to meeting you in-person to mahalo you for supporting our creativity.