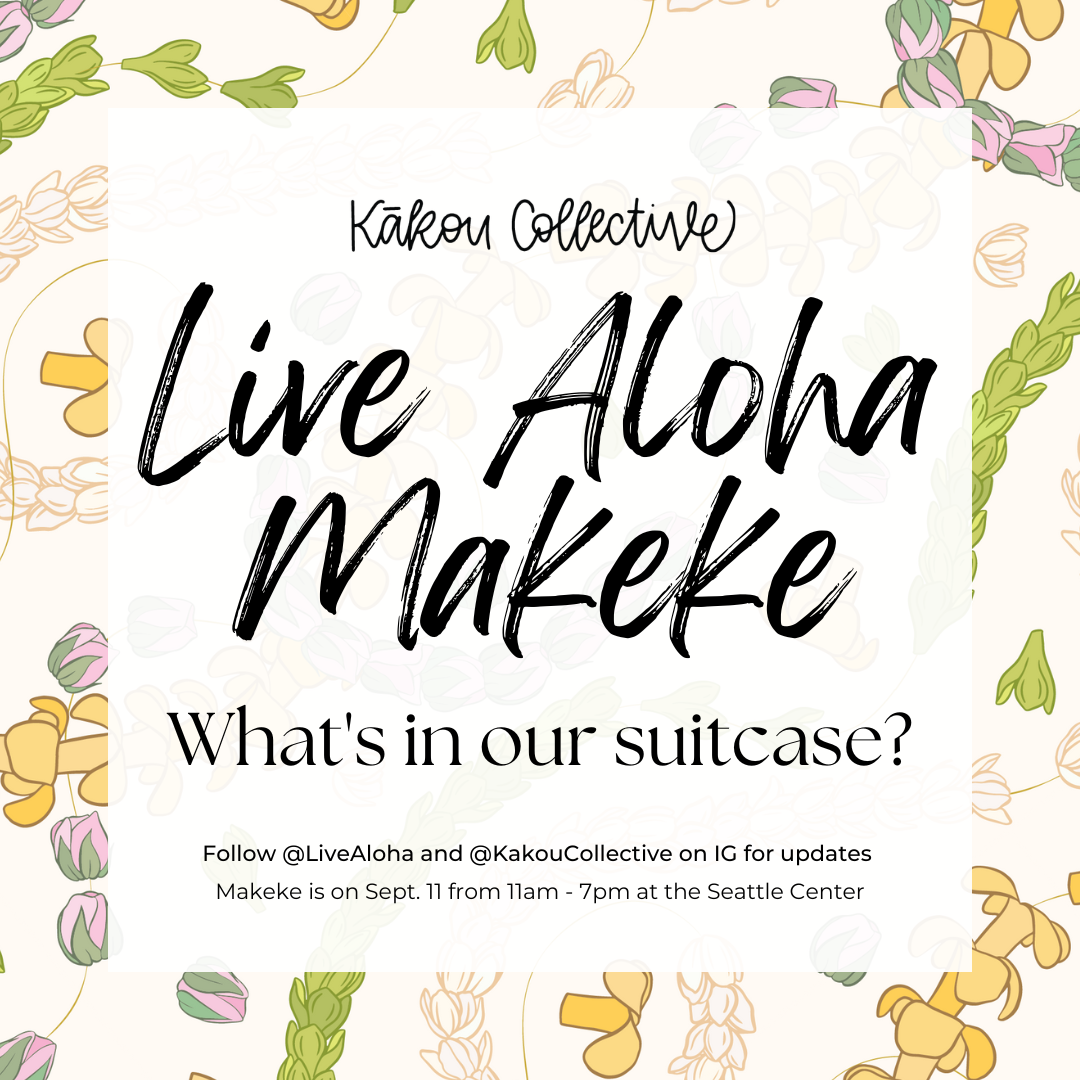 Live Aloha: What's in our suitcase?
Weʻre traveling 2,600 miles to share in the space cultivated by the Seattle Live Aloha Festival, and you can bet weʻre going to make it worth the trip. This two day festival celebrates Hawaiian culture through art, food, entertainment, and so much more - we are so excited to have been invited and to connect and grow with our community. Although its far from home, weʻll be bringing a bit of Hawaiʻi with us and hope that our west coast/Seattle area community is excited about what weʻre bringing.
Any time we have an event, we love to launch something new. Call us crazy, but as small business supporters ourselves, we love when our favorite shops come out with something new and hope this gets you excited about coming to visit us. For this event, weʻll be launching a brand new print, a new product, and bringing some items we rarely (or never) sell online. Items will most definitely be limited, so be sure to come to the mākeke day (Sunday, September 11) on time (11am PDT).
This blog post will be updated as we finalize our product line and launch our third lei collection! (** Indicates that these items are BRAND NEW and have never been in our online shop before)
Featured Kakou Collective products for Live Aloha Festival 2022
Lei Vinyl Stickers**
Select Shop Favorite Vinyl Stickers
Lei Bow Vinyl Sticker Collection**
Aloha Vinyl Sticker Collection**
Lei Stand III Collection**
- Includes notecards and notepads
Lei Stand II Collection
- Includes notecards and notepads
Lei Stand I Collection
- Includes notecards and notepads
Art Prints**
Glass Jars
Charcuterie Boards
Tissue Paper
Washi Tape
Washi Tape Box Sets
Coasters
Planner Stickers
Be sure to follow us on Instagram, subscribe to our newsletter, and follow Live Aloha on Instagram for the latest and greatest information about the upcoming event. Please also check out our posts about the two workshops we will be hosting on day one of the event (Saturday, September 10, 2022).