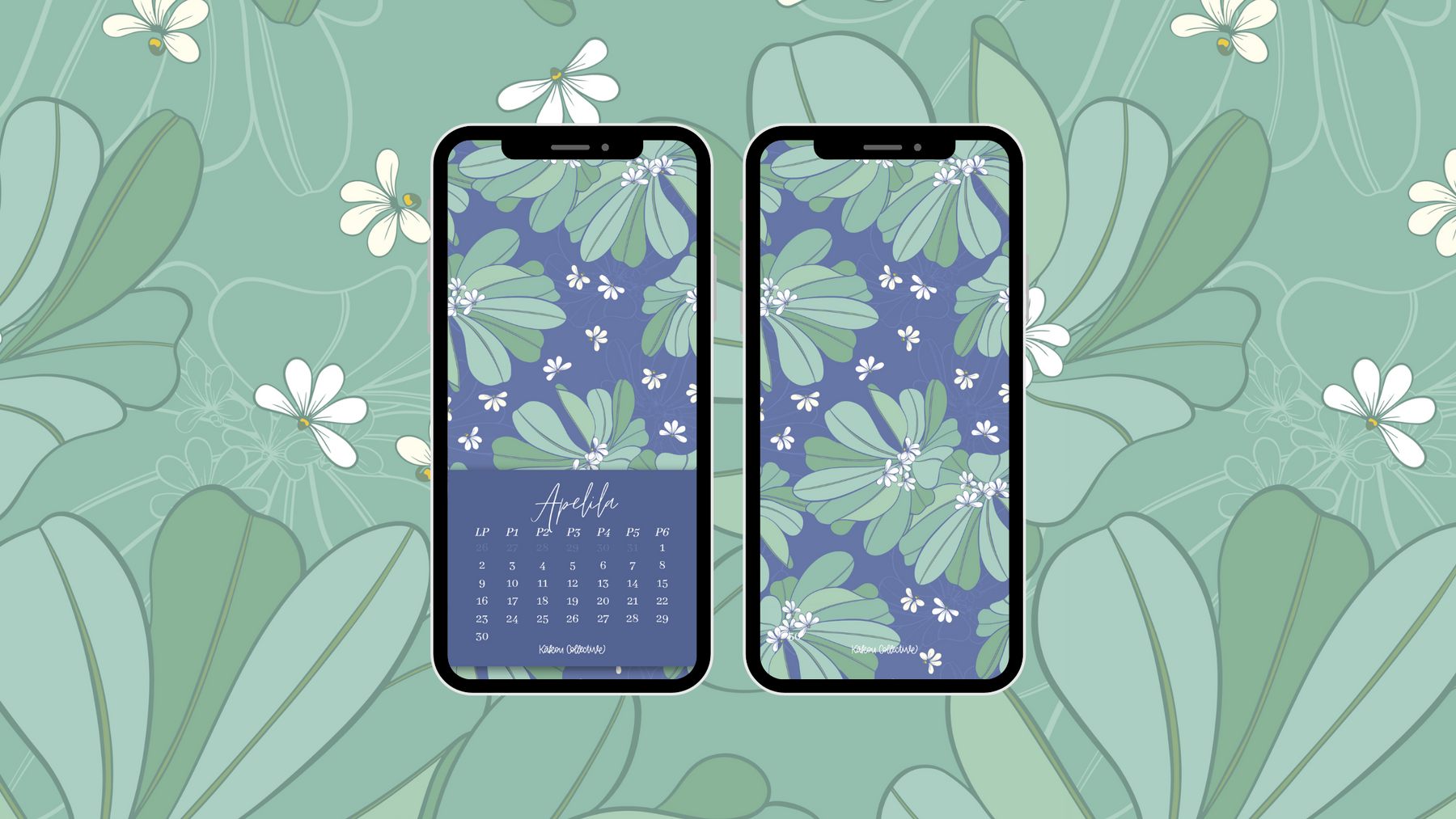 Kicking off Native Hawaiian Plant Month with Naupaka Kahakai
We offer fun and engaging illustration tutorials and freebies to help people learn about and incorporate native Hawaiian culture into their day. This month's digital download is a set of Naupaka Kahakai downloads, exclusively available to our community members with a special desktop version for email subscribers. These resources not only add beauty to your day but also deepen your connection to Hawaiian culture and traditions. By sharing these resources, we hope to promote appreciation for Hawaii's rich history.
Naupaka is known for its unique half-flower, which legend says was created when two lovers were separated by the gods. But don't let the romantic backstory fool you - the Naupaka is tough and resilient, able to thrive in a variety of soil types and weather conditions. Plus, its glossy green leaves and white flowers make it a stunning addition to any landscape.
Native Hawaiian Plant Month celebrates the unique and diverse flora of the Hawaiian Islands, which is deeply rooted in Hawaiian culture and essential to our ecosystem. Learning about and appreciating these plants helps us understand the history and traditions of the Hawaiian people and protect our island home. Join us and our friends Kaulumaika and Laulima Hawaii this entire month to learn more about native Hawaiian plants, take a hike, volunteer with a conservation group, or simply enjoy the beauty of our natural surroundings.
Native Hawaiian Plant Month is a time to celebrate and honor the unique flora of the Hawaiian Islands. As we recognize the beauty and diversity of our endemic and native species, we also have the opportunity to perpetuate Hawaiian culture through their identification and preservation.
Hawaiian culture is deeply rooted in the land, and our plants are a vital part of that connection. By learning about and appreciating our native species, we can gain a deeper understanding of the rich history and traditions of the Hawaiian people.