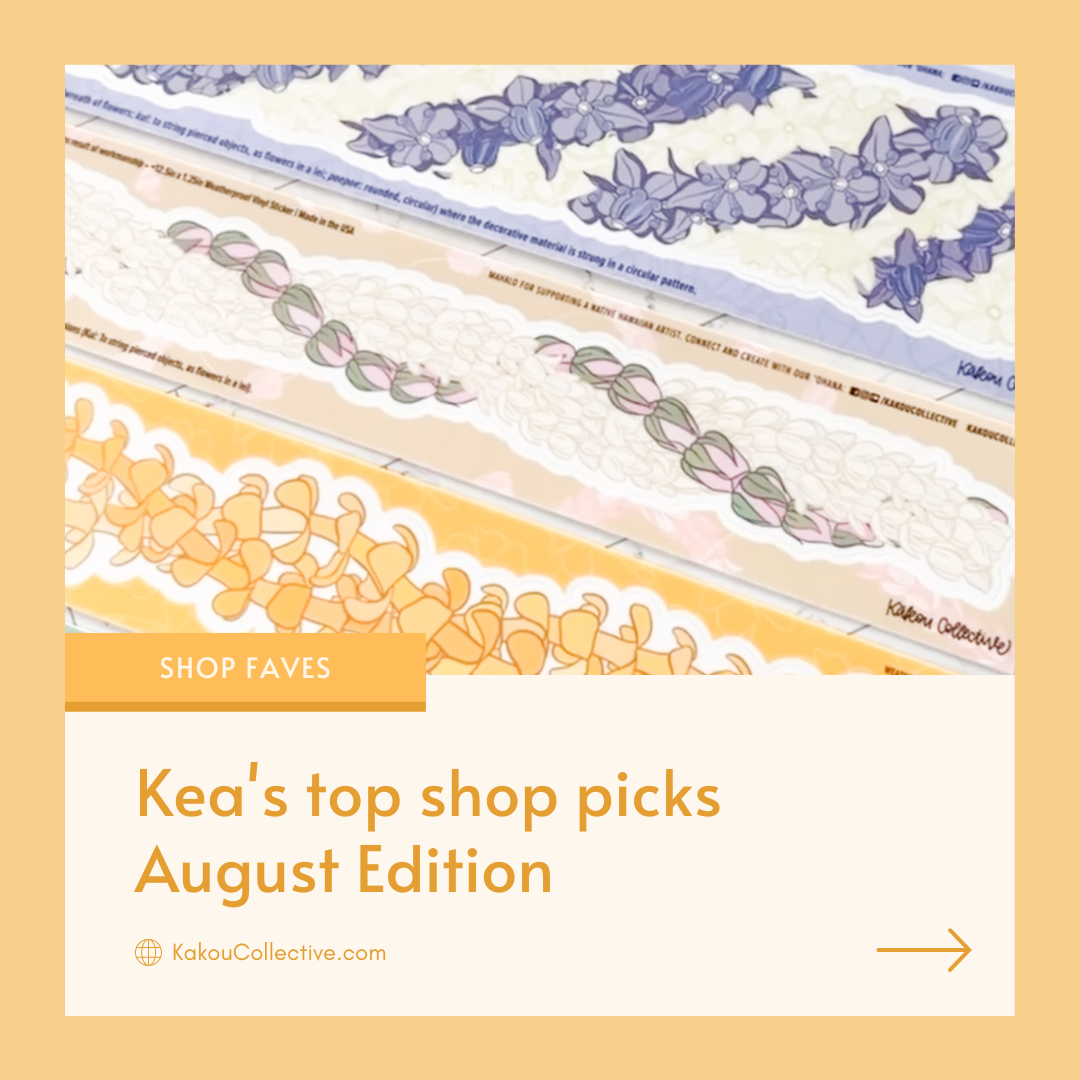 Kea's Top Picks: August 2022 Edition
Everything in our shop contains artwork, born from my creativity and imagination, inspired by my homeland... but I totally have favorites! This months a bit tricky since we just had a new release, so here's my current top favorite categories in no particular order as of August 2022:
New kids on the block: Made in Hawaii notepads
If there is one thing I'm proud of, it's that we print our stationery here in the heart of Honolulu. Supporting local is so important to me so whenever we get an opportunity to do so, we go all in. I'm so excited about our new notepads because of their bright color and smooth finish. 
Matchy Matchy: Lei Wrap Vinyl Stickers
Is it wrong to want your stationery to match your water bottle? I think not! This new lei series has made its way onto one of my all-time favorite products: lei wrap vinyl stickers! Of the four new lei, I think that uluwehi is my personal favorite, but when you put the four together its like you just got out of a graduation lei ceremony!
Wrapping it up with a statement: Eco Lei Tissue Paper
Made with soy-based metallic gold ink on FSC Certified paper, this tissue paper has completely made a permanent space in my heart thanks to its eco-friendly benefits and timeless design. Any time we send out a package, I am so excited and proud to send our items to their new homes wrapped with love and care in our tissue paper. Because we loved it so much, we made it available in our shop! Lei is timeless and perfect for all seasons (but its definitely something I'm stocking up on because the holidays are around the corner).