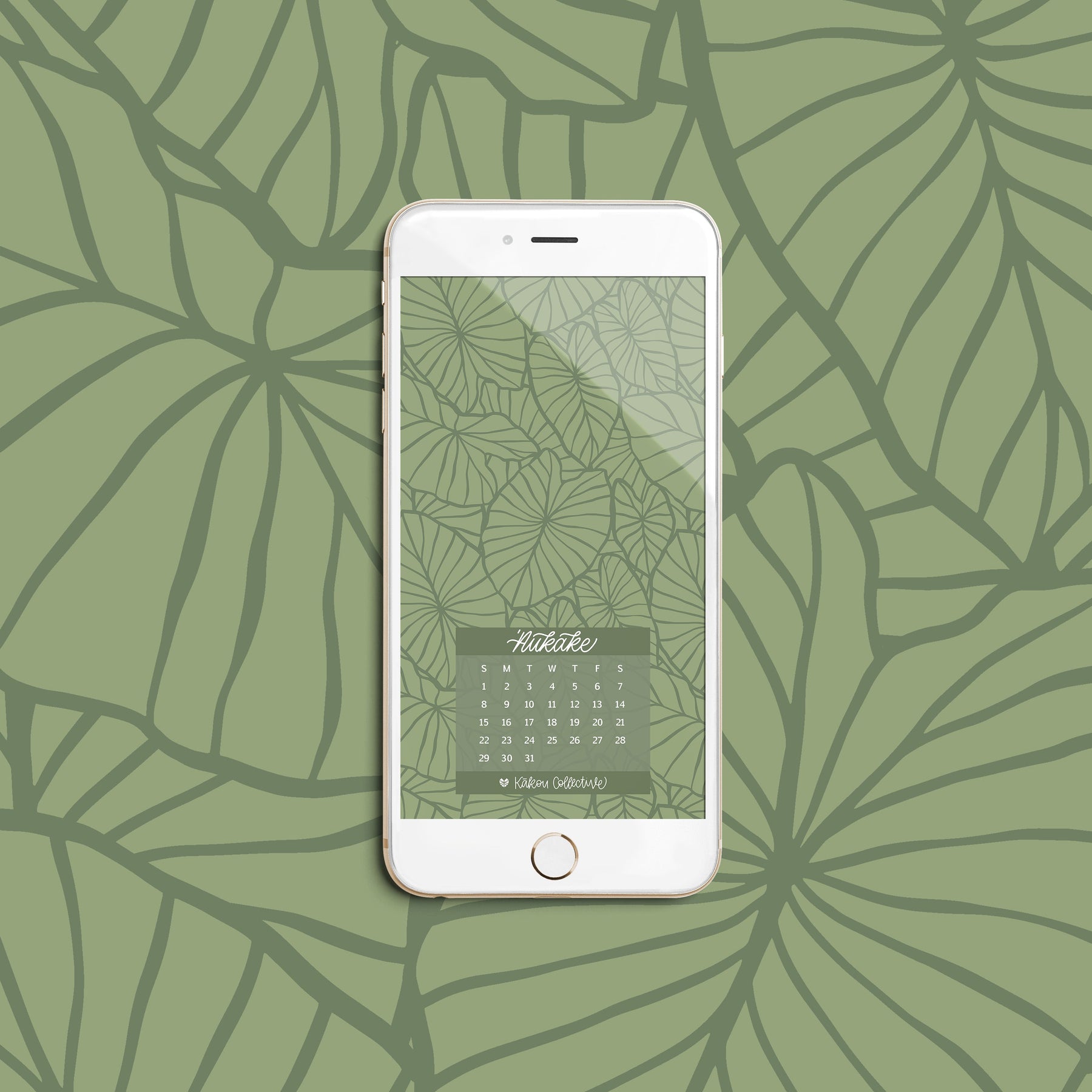 Kalo Camouflage
Taking it back to the native plants with none other than the one that inspired us from the get-go. This print is called Kalo Camouflage and its a print idea that Iʻve had dancing around in my mind since my son was born. If you were to look at our families laundry basket, youʻd see black, blue, grey, and camouflage. So why not add a our favorite plant to the collection as part of our first ever fabric release.
Last month was a lot of non-instagrammable things. Learning, listening, taking workshops, listening to podcasts, fixing things like our website and operations. Things I absolutely throw onto the back burner because lets face it Iʻll pick drawing over working on my finances any day #realtalk. As happy as I am with the things we worked on, Iʻm also sad I fell off the face of the planet. All in all, I did keep my 10 minute challenge up and honestly it turned into a really cool exercise and we made some fun things.
As for whats going on this month, we are still working on some things in the background, but we have some really fun things coming up: our first ever in-person event, our first fabric launch, new products coming to the shop, and last but not least some really fun collaborations to share. Be sure to subscribe to our newsletter so you donʻt miss out.
As always, there are three options available: blank (so you can enjoy this even beyond may), english (for those of you that would like to have a calendar option) and in ʻŌlelo Hawaiʻi. Feel free to download the version that suits you best.
By downloading, you acknowledge that this is for personal use only. Not to be altered, redistributed, sold, or produced. Copyright Kakou Collective 2021. (Weʻve seen this used as a story highlight and apple watch backgrounds too).
Click to download the wallpaper that suits you best:
Kalo Camouflage - ʻŌlelo Hawaiʻi