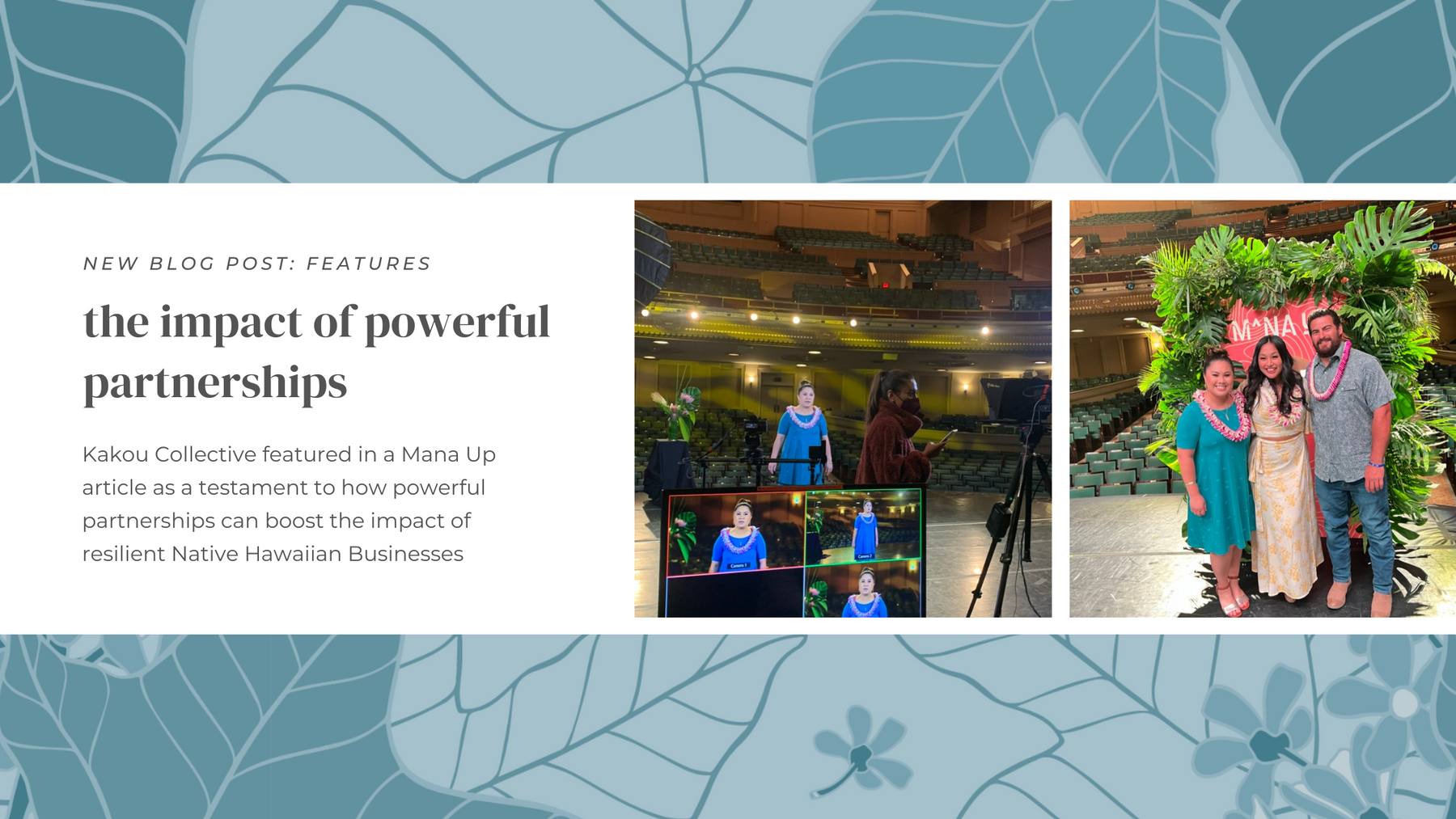 Kakou Collective featured in an article as a testament to the impact of powerful partnerships
Kakou Collective is honored to have been featured in an article by Mana Up as one of the highlighted entrepreneurs.
This article highlights how the e-commerce platform Shopify has partnered with Mana Up, an accelerator program for Hawaii-based small businesses, to provide support for Native Hawaiian entrepreneurs. Among those benefiting from this collaboration is Kea Peters, founder of Kakou Collective, which offers ʻāina conscious and culturally inspired products. Through the program, Peters has gained access to resources such as Shopify's platform and expertise in digital marketing. As a result, her business has grown significantly, allowing her to expand her product line and create more job opportunities for her community.
Kakou Collective's success is a testament to the impact that strategic partnerships can have on small businesses. By providing access to tools and expertise, organizations like Mana Up and Shopify are helping to level the playing field for entrepreneurs who may not have the same resources as larger companies. Through these collaborations, businesses like Kakou Collective are able to reach new audiences and grow their impact, while also preserving and promoting important cultural traditions.