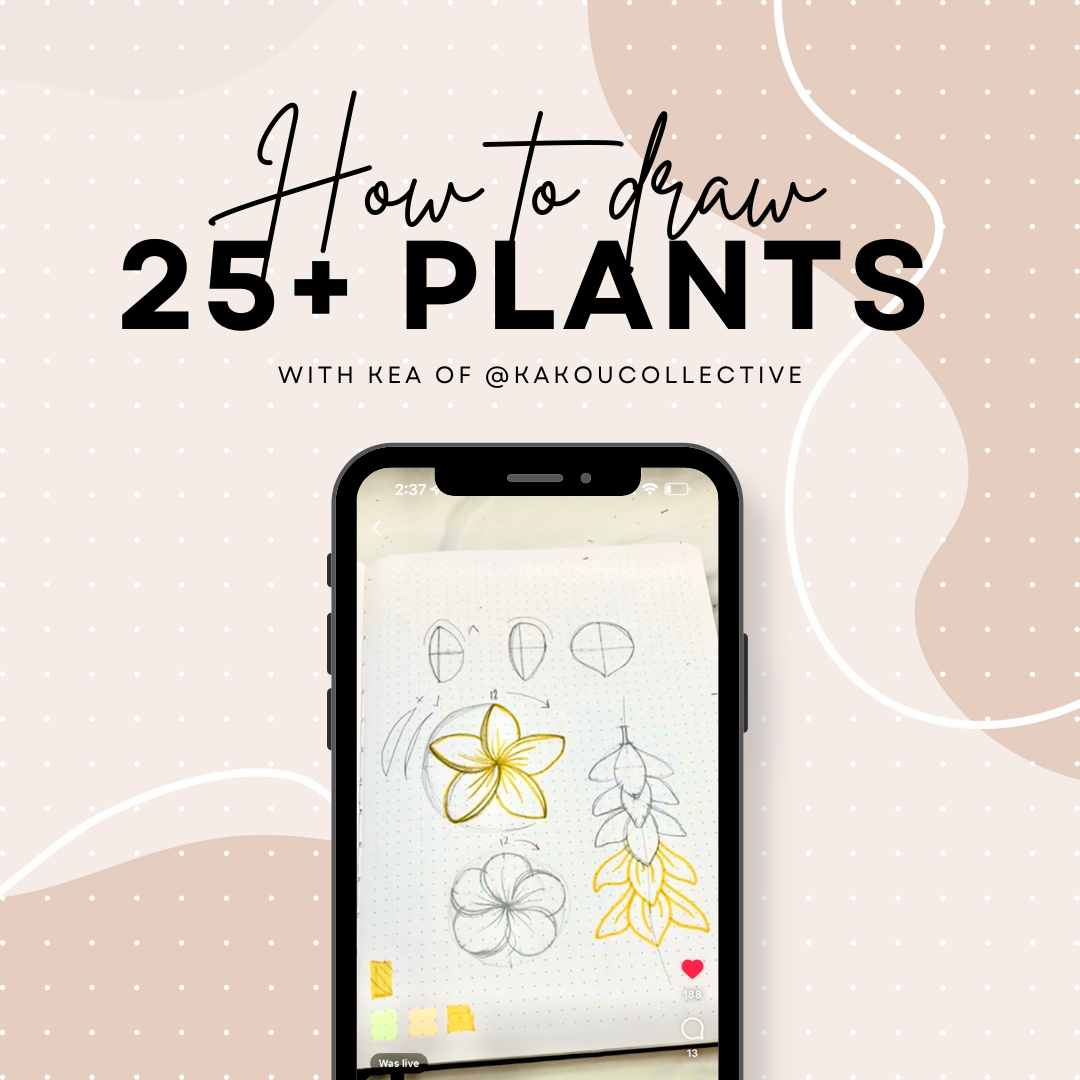 How to draw 25+ Plants and more
Back in 2020, we took to Instagram to give our community a creative outlet amidst the COVID pandemic. Shutdowns kept many of us apart from our family and friends and we were stuck within the walls of our home. We decided to do something about it and went live on Instagram every week from March - December on Mondays teaching our community how to draw different types of plants native to or found in Hawaiʻi.
It's hard to believe, but we did over 40 tutorials live on Instagram featuring plants that are loved and well known, and some plants that are endangered and never seen before. Here we have a list of most of the tutorials we've done - Instagram didn't let us save several lives because either it wasn't an option, or the platform didn't allow for videos over a certain length to be saved (at the time).
Iʻm going to put it out there that it is a personal goal of mine to refilm these tutorials and make them available on a more tutorial-friendly platform like YouTube, but until then you can take a look at any of these tutorials and learn with us. Its so interesting taking a look at some of these. I learned a lot thanks to our community that tuned in with us, not just about plants but how to be vulnerable (talking to a phone with no one physically around is an interesting experience lol), and how to let go of the things that aren't perfect.
I hope that whether you watched it live, or you're watching it years later, that you enjoy the process of creating and connecting with other individuals who love to learn and stretch their creative muscles. Please tag us on Instagram with your art if you've watched a tutorial and created art "alongside" us.
Mahalo for being part of our hui!
Kea Peters
Owner + Illustrator, Kakou Collective
Tutorial List
How to draw basic lettering strokes
How to draw newly discovered lobelia
How to draw fun leaves + Envelope Project
How to draw Pua Kala (Hawaiian Poppy Flower)
How to draw heliconia and bird of paradise
How to draw Pua Nāʻū (Native Hawaiian Gardenia)