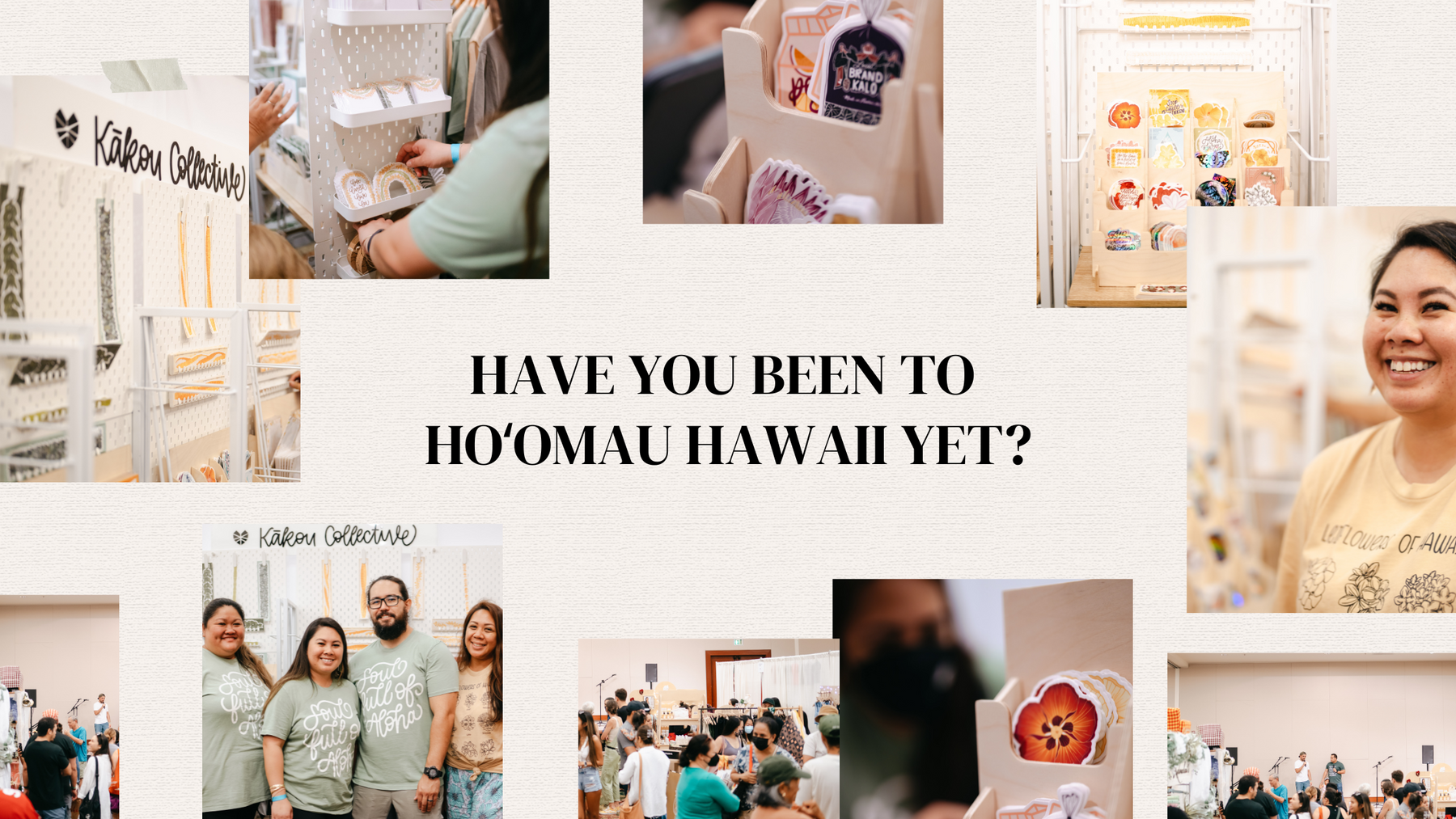 Have you been to Hoʻomau Hawaiʻi Market?
Imagine your favorite place to shop…it has everything: home goods, yummy treats, cute clothes, even something for your fur baby! Now, what if I told you all the mea found in this shop repped Hawaii or Hawaiian culture in some way and that shopping here would support and perpetuate Hawaiian businesses? Too good to be true, right? Wrong!
Buckle up, because on July 1 and 2, Ho'omau Hawaii Mākeke is coming back! This unique market put on by a wonderful local brand, Mahina Made, aims to do all the above and more! Vendors are carefully selected to take part in this awesome mākeke, who's main goal is to share Hawaiian culture and language through quality products, and encourage its integration in our daily lives.
As someone who has had the pleasure of experiencing a Ho'omau Hawaii Mākeke, I can't recommend it enough! There's usually a live band playing Hawaiian music, and the atmosphere is unlike any other market. There is a real community behind this event, and though it might sound corny, you can feel the aloha as you walk up and down the packed aisles. Not to mention all the amazing goods! There are the best vendors at this mākeke, and it's the perfect place to pick up something special and uniquely local. This truly is a premiere market, and we're so proud and excited to be part of it next month!
July's Ho'omau Hawaii Mākeke will be held at the Hawaii Convention Center in the Oahu Ballrooms on July 1 from 10:30am - 5:00pm, and July 2 from 10:30am - 4:00pm. Come check it out! You'll be able to purchase all the new lei stickers and mea that we debuted this past month, and we'd love to meet you and say mahalo in person for supporting our Native- Hawaiian and family-owned business! Not to mention, there will be a ton of other great vendors there, (link below), so you don't want to miss out!
A hui hou! (Until next time)
A.L.M.
Vendors and Booth Layout at Hoomau Hawaii Market July 2023