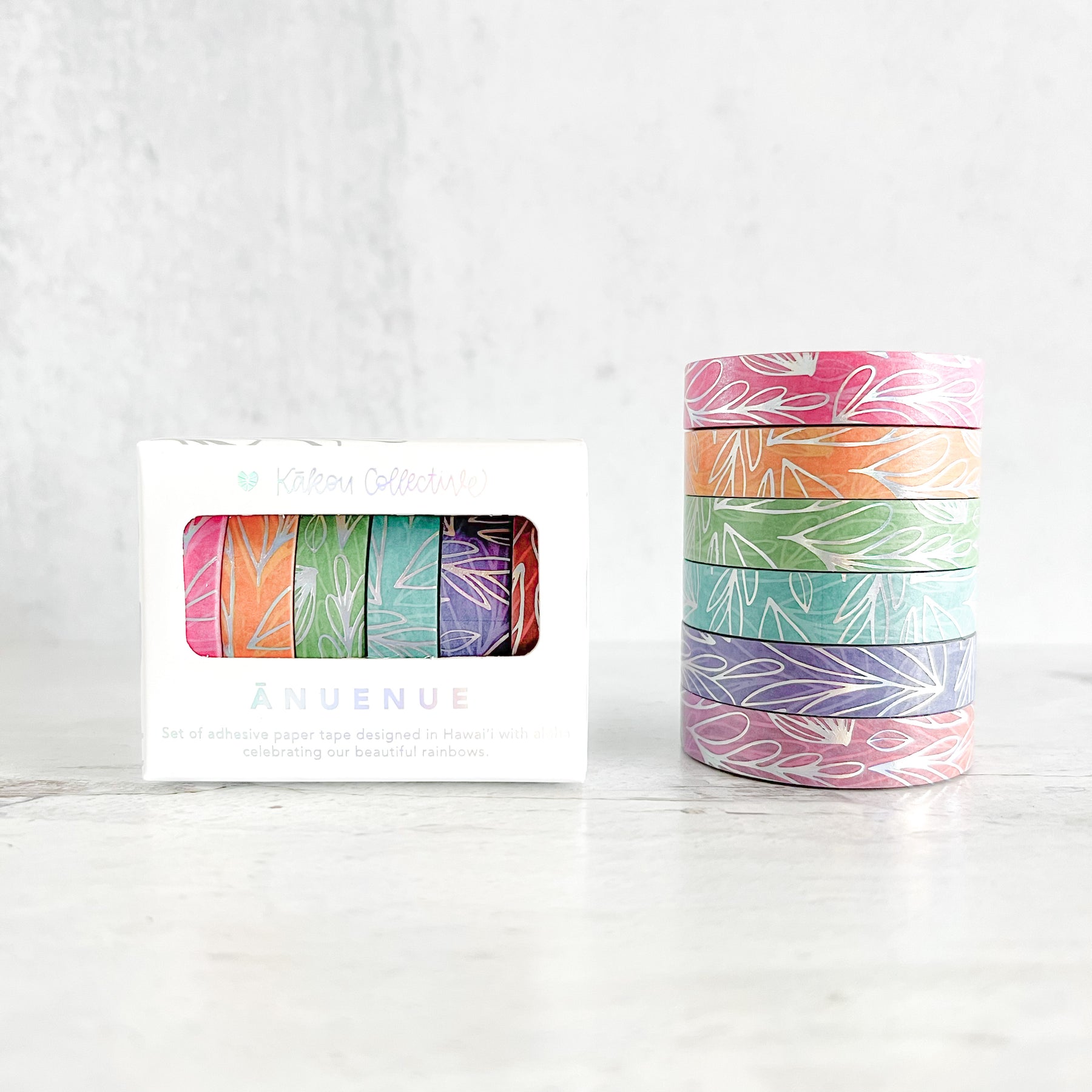 Gift Guide
Do you need a little help shopping for someone on your list? Mai ho'okaumaha! (Don't worry!) Here are some gift ideas that you can grab from our shop right now:
For the Stationery Addict
Whether you were directed to us specifically or just happened upon our shop, there's a chance you found Kākou Collective because there's a stationery addict in your life. If you have someone around who seems to always carry a notebook, this section is for you. Planner stickers, notepads, and washi tape are helpful tools for those who love to stay organized. The entire set above can be purchased for under $25!
This combination is perfect for the ones you care about that you can only reach through the mail. Shipping during the holiday season can be particularly difficult and expensive, but cards remain relatively easy and cheap to send while showing that you care. Add a sticker as a small gift that doesn't break the bank. Grab the card and sticker above for $5.50, bringing your grand total with postage to just over $6!
Did you know that we also have vinyl stickers that feature some of Hawai'i's favorite foods? Grab a set of stickers to share with the food fiend in your life! You can grab three stickers for under $10, so they're budget-friendly too.
You know who they are. The lemonade-making pros. Those glass-half-full folks who can find the silver lining in any situation. These items are sure to vibe with the people in your life who feel a little rain and immediately start looking for the rainbow. You can get everything above for under $35!
For the Hula Practitioner
Maile, 'ōhi'a lehua, and palapalai are three lā'au (plants) associated with the two most prominent goddesses of hula: Laka and Hi'iakaikapoliopele. Pick a combination of the three lā'au for the hula practitioner in your life! You can add an additional lei kī item to complete your cultural practice collection. All three products listed above can be purchased for a total of $10.
We hope that this gift guide helps you to close out your shopping list. Still need a few extra stocking stuffers? Be sure to check out our SALE-a-bration of last-chance items! A hui hou. (Until next time.)