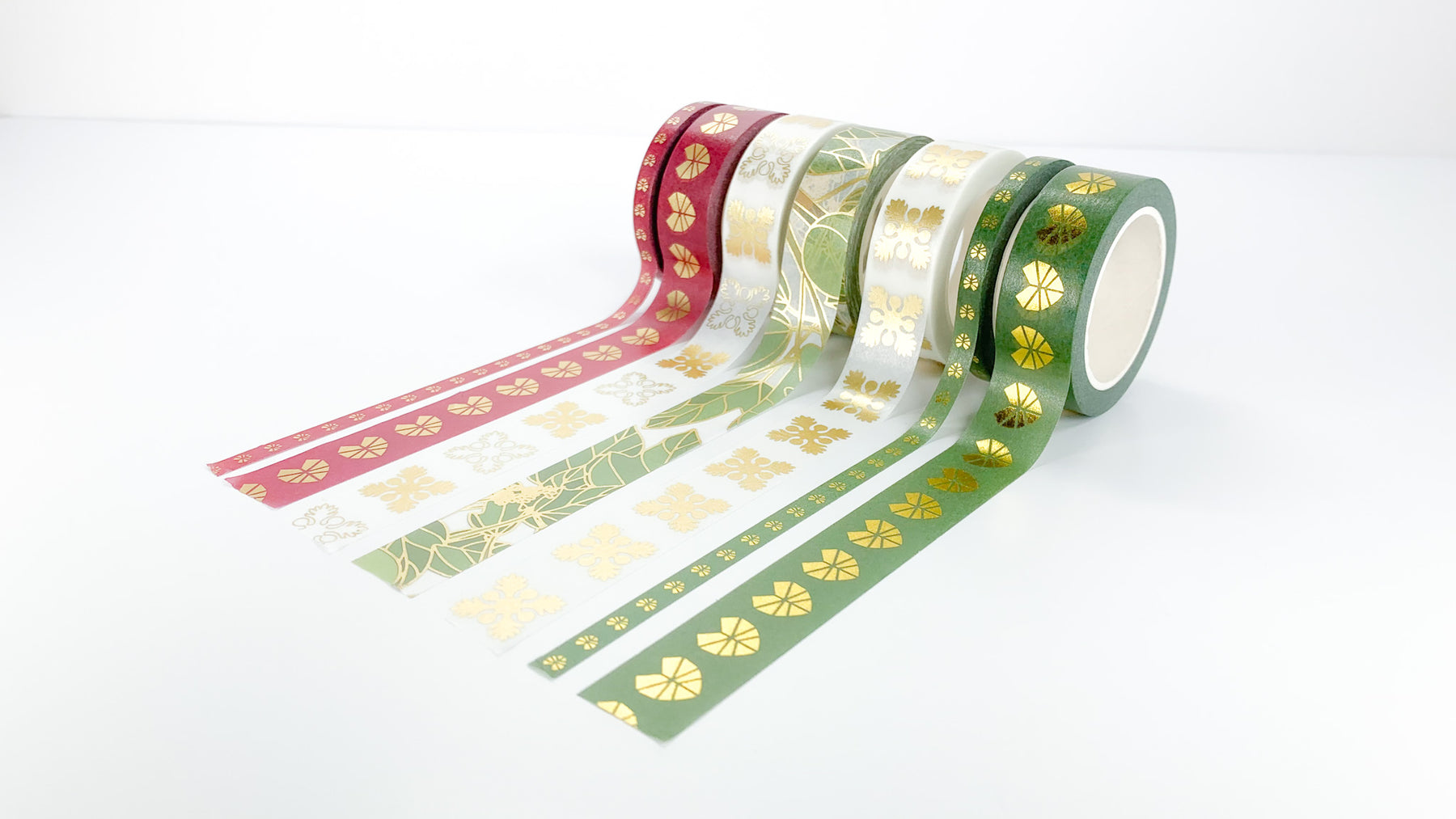 What is Washi?
So what is washi?
Washi is a sustainable alternative to other tapes made with plastic film. The material is made of an environmental white paper using fibers from the inner bark of the gampi tree, the mitsumata shrub (Edgeworthia chrysantha), or the paper mulberry (kōzo) bush (wauke).
Ok so what's the big deal with washi?
Washi is a fun eco alternative, but its multi-functional usage is really what's exciting about it. From organizational to decorative - washi has so many uses that your imagination is really the limiting factor.
A beautiful option
For small art-based businesses like mine, its fun to incorporate your artwork onto a sustainable, and functional product. Its also an interesting creative challenge because you have to create repeating artwork that often times needs to fit in a 15mm x 350mm area!
May first is the inaugural day to celebrate lei culture in Hawai'i. With flowers galore, we string these beautiful and iconic flowers into wearable art. For many of us, lei is tied to the most memorable moments in our lives, marking the end of one chapter, and the beginnings of another. Birthdays, anniversaries, graduations, even events like the passing of a family member.