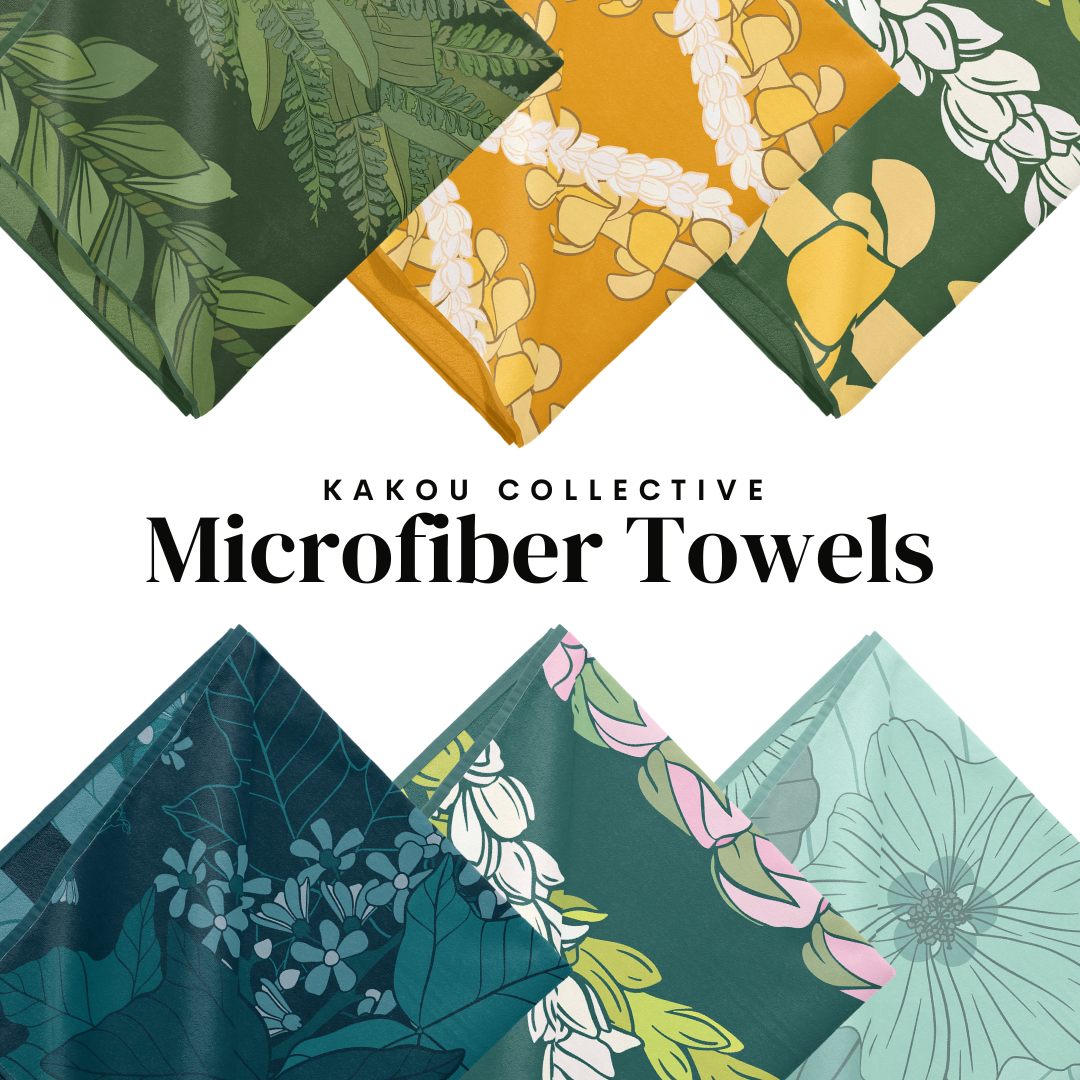 Unleashing Art and Sustainability: Kakou Collective's RPET Microfiber Towels
Microfiber towels made of RPET are a game-changer when it comes to beach trips and outdoor adventures. Not only are they durable and absorbent, but they're also sand-free, making them the perfect companion for any beach-goer. And with original artwork by Kakou Collective, these towels are not only functional but stylish too.
But the benefits of these towels go beyond just their practicality and aesthetics. RPET microfiber towels are also eco-friendly, as they're made from recycled plastic bottles. Can you imagine the equivalent of 6 plastic bottles being removed from a landfill per towel? Thats crazy! This means that by choosing these towels, you're helping to reduce plastic waste in our oceans and landfills and giving them a second life.
In addition, these towels are quick-drying and lightweight, making them easy to pack and carry on any adventure. And because they're compact, they don't take up much space in your bag, leaving more room for other essentials. (Moms, can I get a cheeehuu?)
Overall, sand-free microfiber towels made of RPET are a smart choice for anyone who loves the outdoors. They're practical, stylish, eco-friendly, and convenient, making them the perfect accessory for any beach trip or outdoor adventure. And with the original artwork by Kakou Collective, they're sure to turn heads and start conversations (which makes for a perfect opportunity to perpetuate the Hawaiʻi we love).
All six of our microfiber towel designs will be available at our upcoming pop-up on July 1 and July 2 with Hoʻomau Hawaiʻi Market at the Convention center. More on each design here: