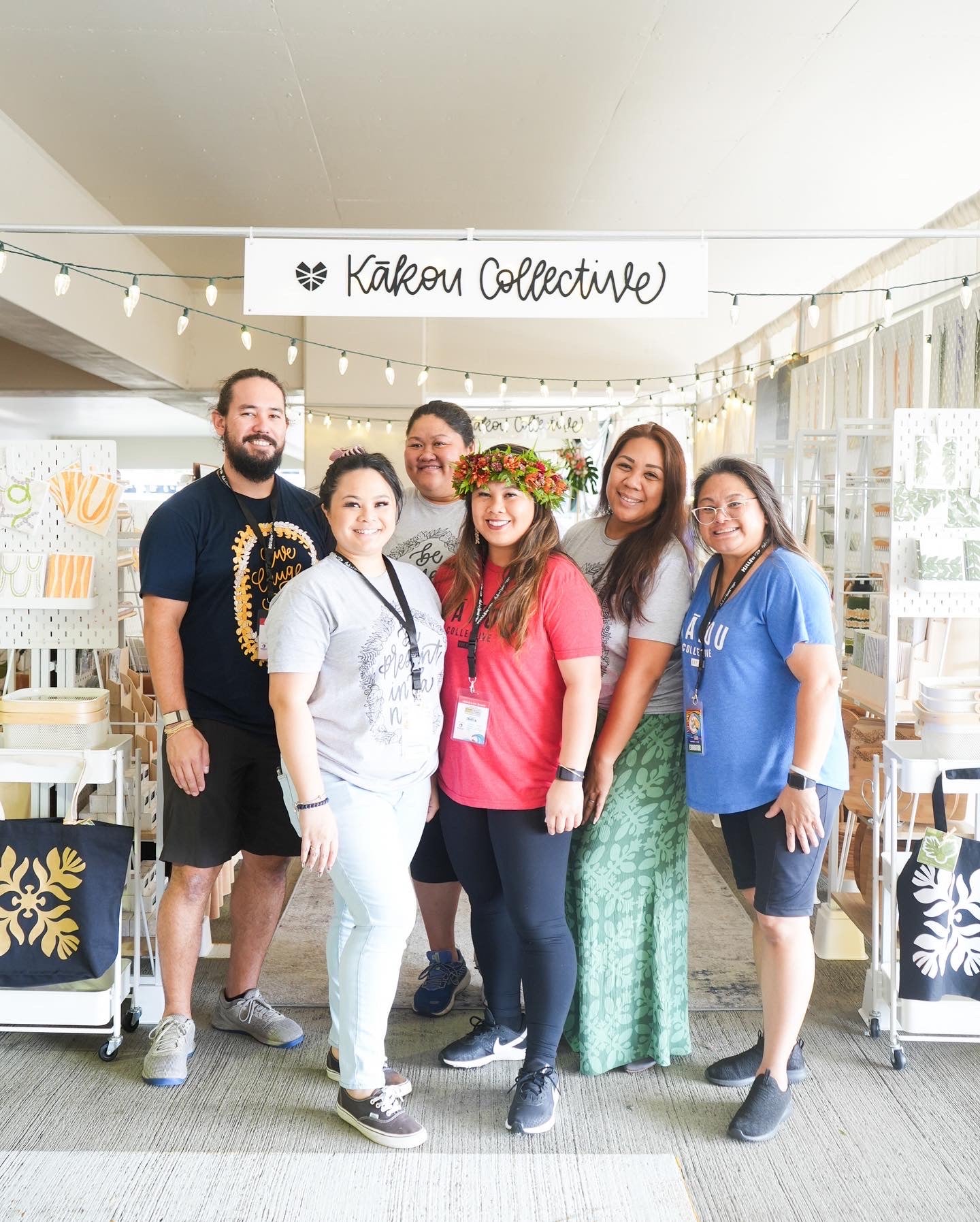 Shop Closing December 12, 2022
Shop Closing December 12, 2022
The Kākou Collective online shop will close on December 12, 2022, at 12:00 PM HST. We wanted to use this post to share our reasons for the closure with all of you.
First, we want to make sure that we give ourselves the best chance to get your items to you in time for the holidays. We're a very small team. Every order is packed by hand, with love, just for you. We simply do not have the ability to guarantee shipping dates in the way that some larger companies do, especially during the busiest delivery season of the year. We're confident that we can ship the orders received by 12/12 at 12 before December 16, 2022.
Second, we want to enjoy the holidays as an 'ohana (family). We're a family-operated business. We're so thankful that our 'ohana, blood and chosen, are always willing to give their time and energy to Kākou Collective, but we also want to be able to come together without focusing on the business. Enforcing a shipping deadline allows us to block off the rest of 2022 for what's most important, each other.
Third, we have big plans for 2023! You may have noticed that we've already made some changes in preparation for next year, including introducing an apparel line and retiring a selection of products. We have a lot going on behind the scenes that we aren't quite ready to share, but we hope you'll like what's in store for Kākou Collective in 2023.
We appreciate your continued support and patience as we work to improve our business. Stay tuned for a blog post about new content coming in 2023! A hui hou! (Until next time!)