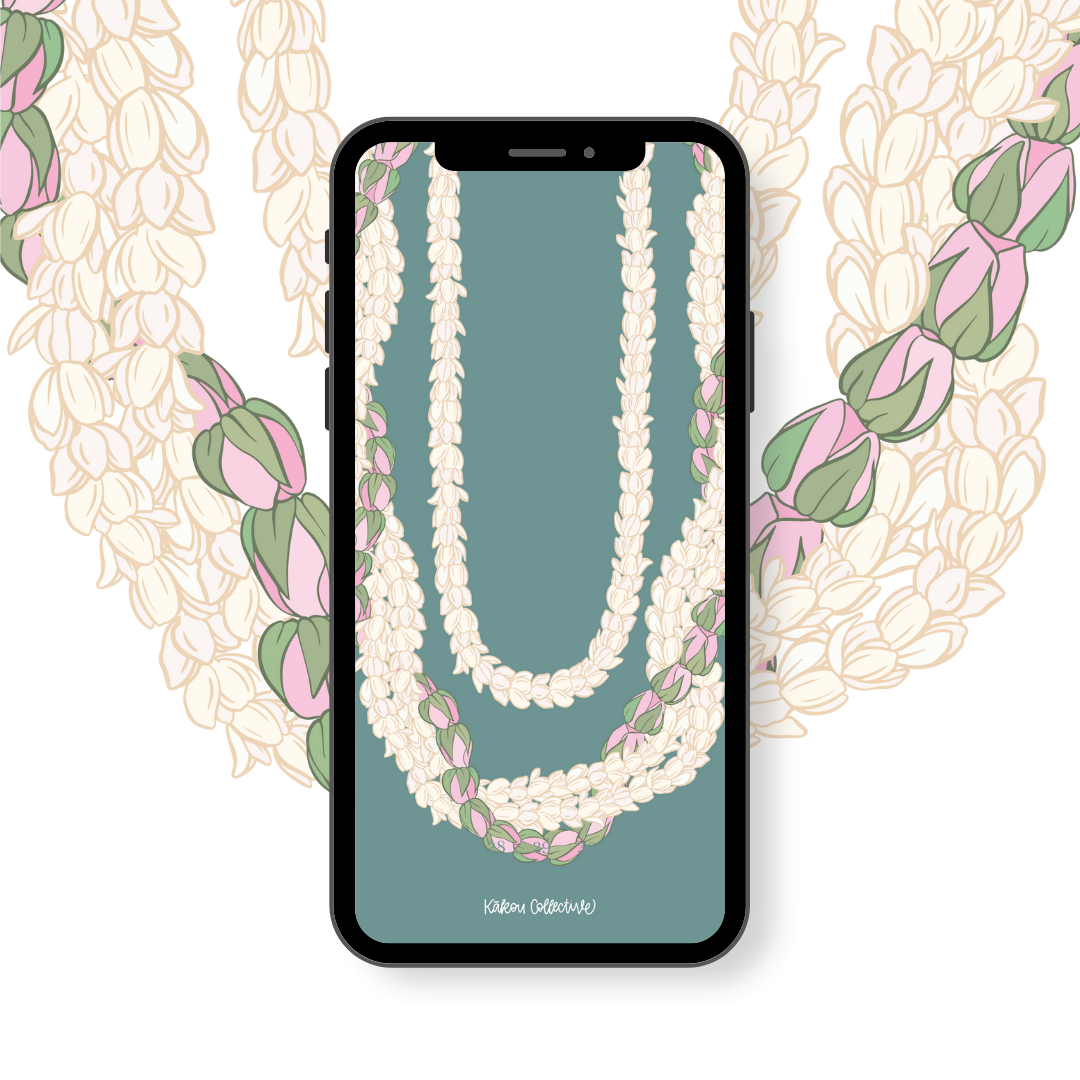 Monthly Calendar: Mikioi
June 2022 | "Mikioi"
vs. Dainty and neat in craftsmanship, or in doing anything; deft; excellently made, as result of workmanship. [Wehewehe.org]
Although shes a kui style lei like our original (kui is a style of lei making where we string together pieced objects), we twisted in a second strand of pīkake, as well as a new pua: lokelani. This pua is not native to Hawaiʻi, but is associated with the island of Maui - one of the islands that we are visiting this month (see our event schedule below).
This artwork was made with a particular wahine in mind - one who has made such a difference with Kakou Collective: Kaʻiu. She may have packed your order, answered your email, reached out to you on Patreon, and a whole list of other things. She does so much for Kakou Collective, so if you ever see her around - know that without her, Kakou Collective wouldnʻt be a thing. Pīkake is a favorite of hers and pink is her class color (she is also an alumna of Kamehameha). It truly is a Kākou thing over here - and she is so thoughtful and skillful in all she does! Weʻre so lucky to have her in our ʻohana.
We hope that you love this months downloads and are inspired by its meaning and nod to one of the islands we are going to be popping up on. Keep in mind that when downloading, you are agreeing to our
terms and conditions
 and must be signed into your
Kakou Collective customer account.
Don't forget that if you're subscribed to our newsletter, you'll get our exclusive desktop version:
And if you're a Patreon supporter we've got some awesome downloads:
If you missed the link for patreon,
its here
.
© Kakou Collective 2022