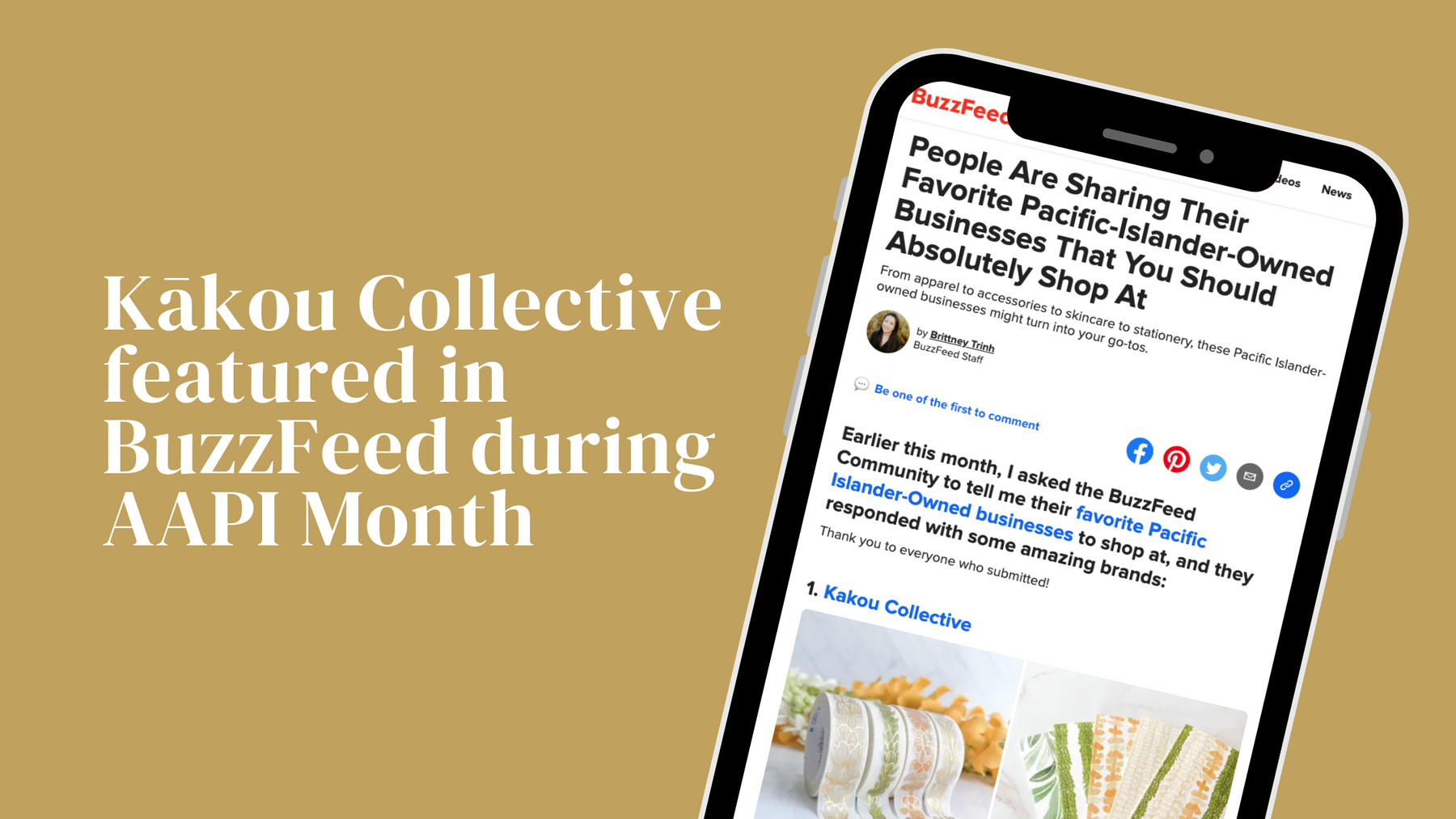 Kakou Collective Featured in BuzzFeed during AAPI Month
Being featured in a BuzzFeed article is an incredible honor for any small business owner. Not only does it bring exposure to your business, but it also allows you to share your story and inspire others. We are beyond grateful to our friend Geoffrey Siu for recommending us and giving us the opportunity to be featured along with some of our absolute favorite businesses.
It's truly amazing that websites like BuzzFeed are celebrating AAPI month and giving Pacific Islander-owned businesses a chance to shine. This kind of recognition not only supports small businesses but also helps to uplift and amplify AAPI voices and stories.
We are proud to be a part of this incredible article and to be featured alongside so many talented and inspiring business owners. Thank you to BuzzFeed, Geoffrey Siu, and everyone who has supported us along the way. Together, we can continue to uplift and empower small businesses and celebrate the diversity of the AAPI community.
Check out the article here.