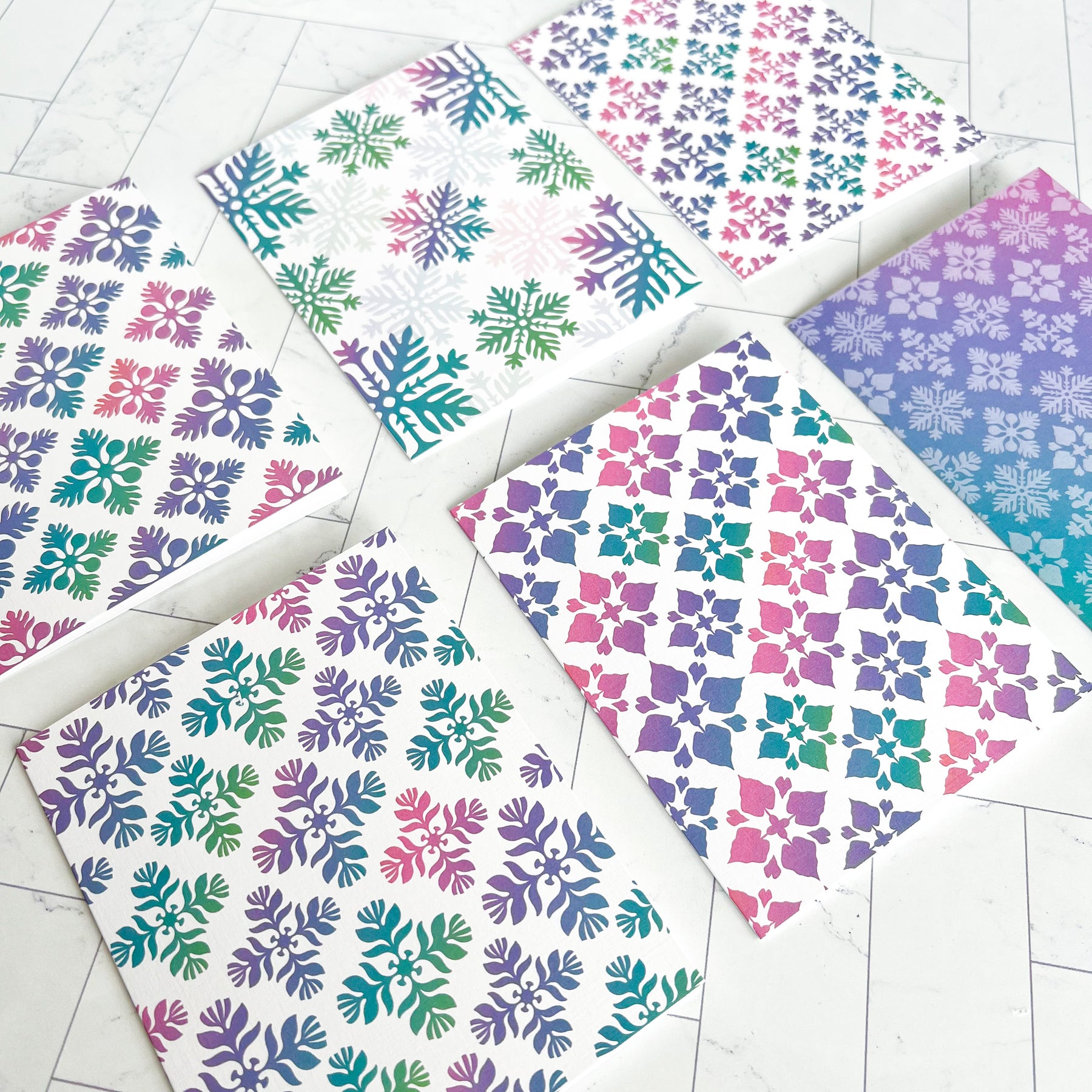 Items To Be Retired
One of the most difficult things for us to do is to say a hui hou (until we meet again) to some of our favorite collections. We're throwing a SALE-a-bration to send some items into retirement with a bang! Check out our soon-to-be-retired stock below:
Ke Ola O Ka Lehua Wrapping Paper
Ke ola o ka lehua - the life of the lehua, incorporates the various stages of the ʻōhiʻa lehua.
Palapalai is seen being used in many areas of the Hawaiian culture, but primarily in hula. This fern is sacred to the goddess of hula, Laka. This fern is made into a lei that many hula dancers will wear during a kahiko performance. When watching the Merrie Monarch Hula Festival, take a look at the adornments the dancers are wearing and see if you can find this fern!
Hau is in the hibiscus family and can be repurposed into a range of items including cordage, spars of outriggers, and floats for fishnets.
Naupaka is a half-flower plant native to Hawaiʻi. Naupaka Kahakai (beach naupaka) is found on the shoreline while Naupaka Kuahiwi (mountain naupaka) is found in higher elevations.  
Ānuenue Greeting Card Bundles
This list is just a sample of everything in our SALE-a-bration! We have even more greeting cards, stickers, and washi for you to choose from in our online store and at our event booths this holiday season. Grab them while they last!