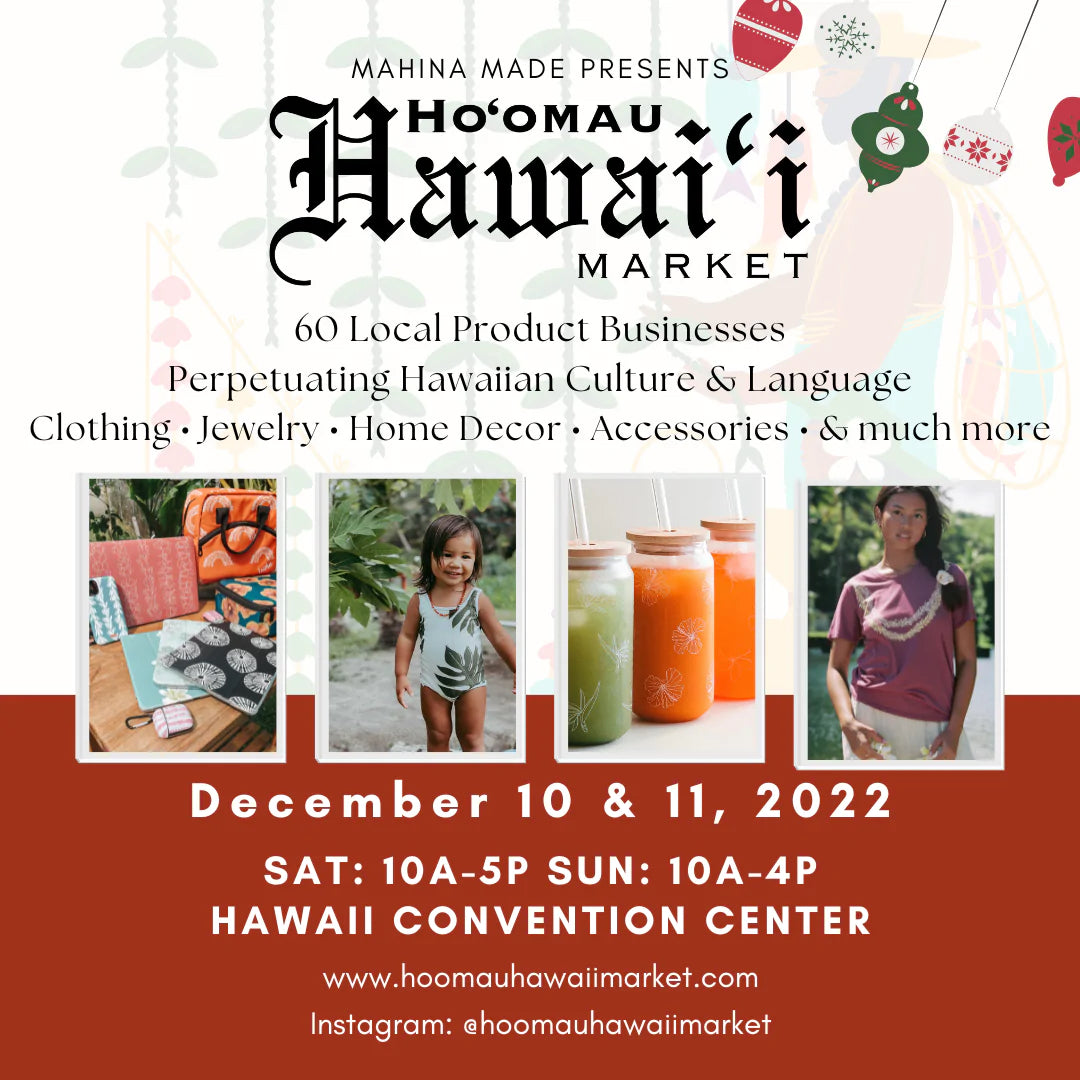 Hoomau Hawaii Market
Our last big event of 2022 is Ho'omau Hawai'i Market on December 10 & 11, 2022. This event will be the second time we've participated in Ho'omau Hawai'i Market and we cannot wait to be back.
Ho'omau Hawai'i has many meanings, but the intended translation is "to perpetuate Hawai'i". Ho'omau Hawai'i Market's mission is to reclaim the Hawai'i brand for business owners who have an authentic connection to it. This event features Native-Hawaiian-owned businesses and local shops that want to use their gifts to share Hawaiian culture. Every vendor at this market must have one product that showcases Hawaiian culture in order to help others integrate our culture (and 'ōlelo Hawai'i) into their daily lives.
We fully support the mission of Ho'omau Hawai'i Market because it aligns very closely with our own: to create and share authentic artistic expression that inspire creators to connect with the cultural values, traditions, and communities of Hawaiʻi. Because we believe so strongly in this purpose, we wanted to bring something extra special to share with everyone at this event.

One of the most requested items for Kākou Collective has been apparel. We're happy to announce that we will launch our first-ever line of t-shirts at Ho'omau Hawai'i Market! Stay tuned for a blog post with more information about our apparel journey.
We hope to see you all at the Hawaii Convention Center on December 10 & 11, 2022. A hui hou! (Until next time!)