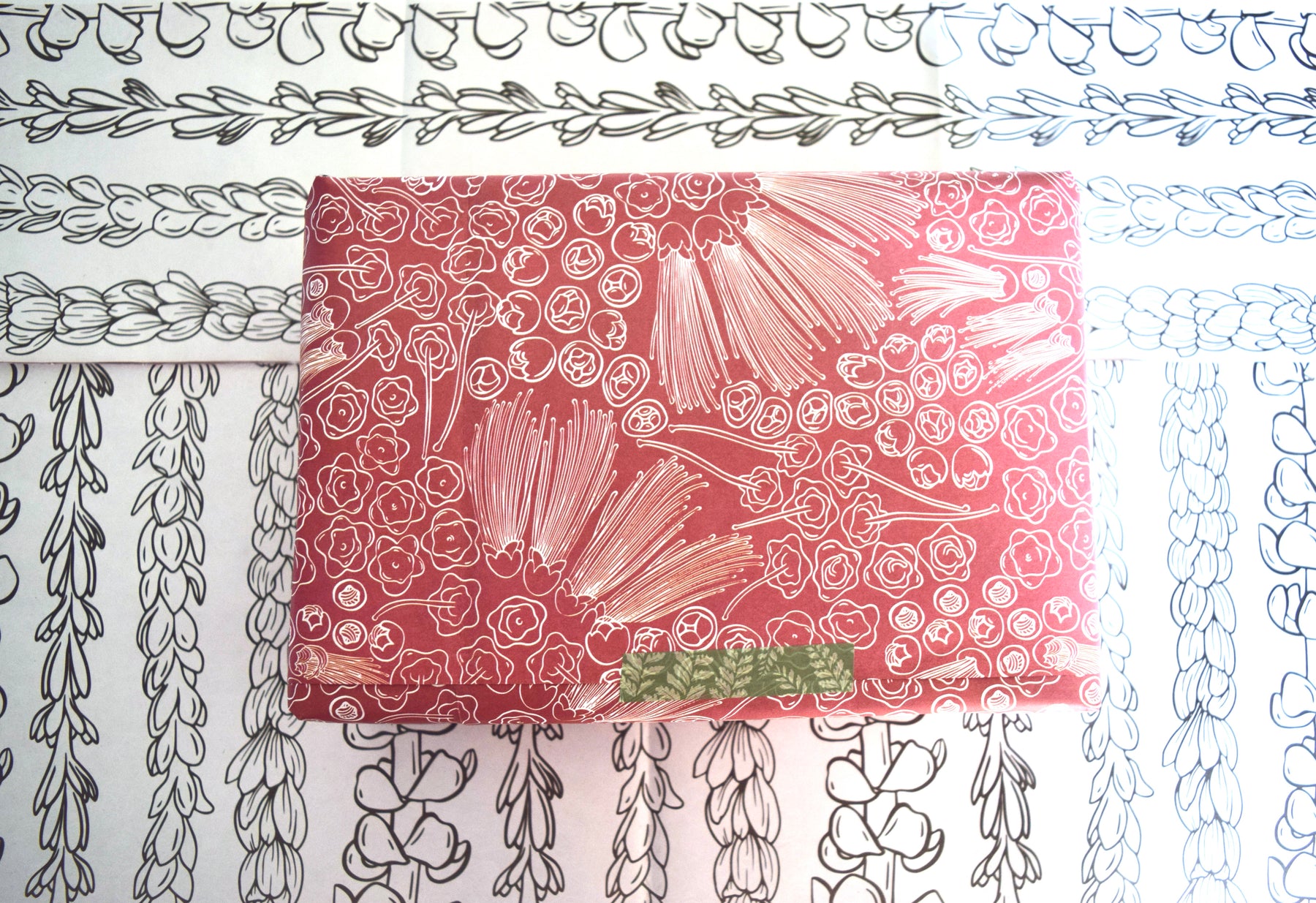 Five Festive Ways to Use Washi
Five Festive Ways to use Washi
So you have a bunch of washi tape and now you don't know what to do with it. Here are some ideas for how to use your washi this holiday season.
Add a pop of color to your gift wrapping this holiday season by substituting wrapping tape with washi tape.
Create festive tags by adding washi borders to notecards.
Hide gift prices without removing the tags by covering the amount with washi. Be sure to use one that's completely opaque!
Make a statement at your next holiday party by adding washi tape to your nails! Just take the whole roll to your favorite salon and ask them to add the washi to your set. They'll know what to do.
Use red and green washi to create custom holiday decor.
Happy holidays to you and yours! A hui hou.