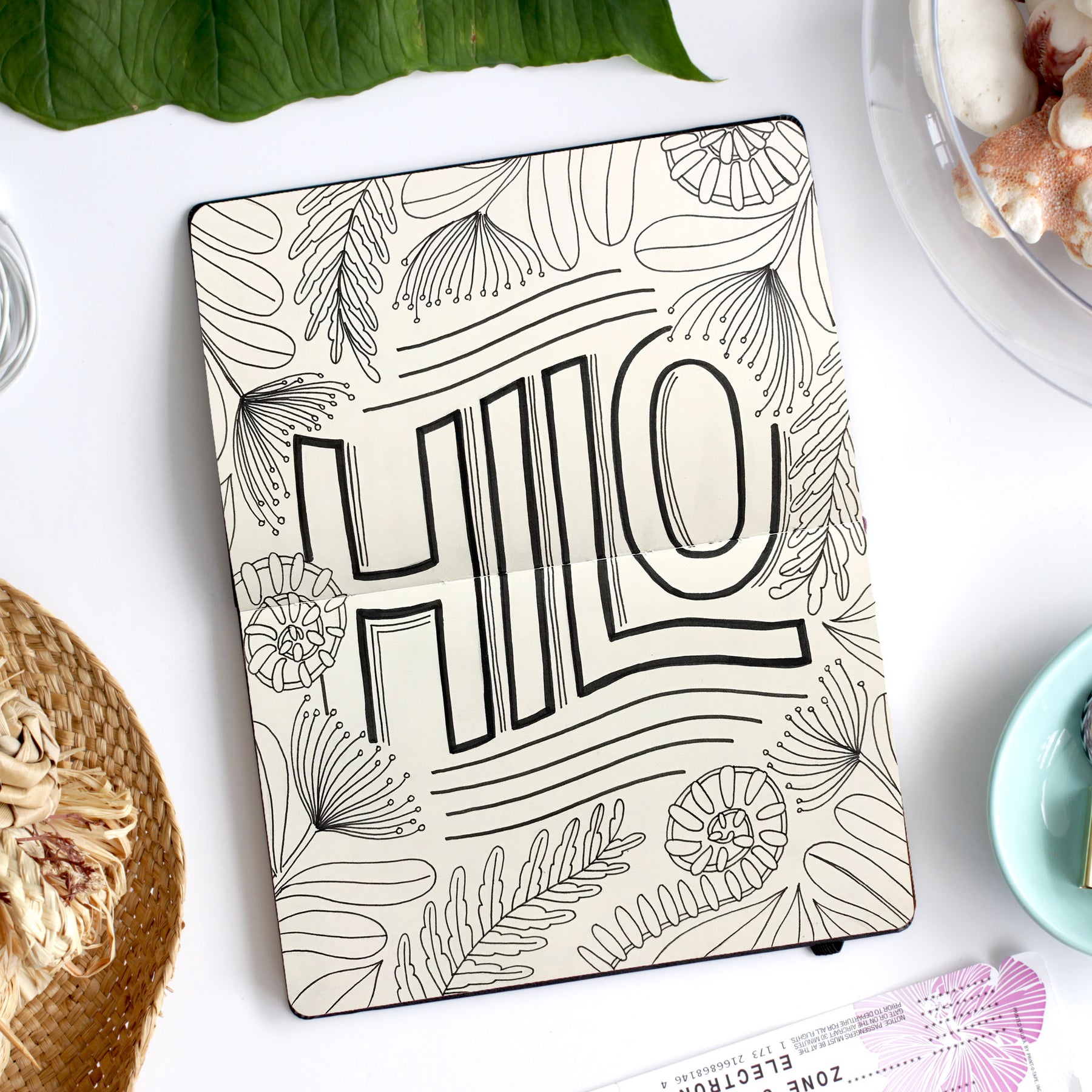 Creating Habits with Airplane Art
One of the most commonly asked questions I get is, what should I get to start (insert planning, drawing, or lettering here).
My answer to this is to create a habit, and an association with a place so that your creativity flows and you feel comfortable with expressing yourself. I'd suggest not overwhelming yourself with supplies or with technology even. Take the time to feel the paper and let the pen take a ride. 
I think the best example I have of this is actually with a bit of a throwback to 2011.
---
In what feels like another lifetime, I used to be on a plane at least three or four times a month. This is before I was a mom, even a wife. I used to spend my weekends island hopping for work, and often found myself living in airports and literally dreaming in the clouds for moments in time.
---
More often then not I'd be at the Honolulu International Airport Starbucks or a seat close to the gate two or three hours before my flight organizing my week, jotting down my thoughts, or just doodling whatever came to mind. Over time as I visited each island for just the day, I started to research what made each one special. Soon, my sketchbook was filled with plants that I saw as I walked around, or ones that I had researched and learned were native or indigenous to that place.
---
I had to travel light. I only stayed for the day, taking one of the first flights in to whatever island I'd be on, and the last flight back home to O'ahu. Sometimes I'd stay with family but essentially my time there was very short. I only carried a pen, pencil, eraser, and perhaps 2-3 felt marker in varying sizes.
---
Eventually, local favorites, indigenous, or native plants were all I wanted to draw. I even started challenging myself to complete an entire new piece of artwork from the time I got to the airport in the beginning of the day, to the time that my husband picked me back up at the end of the day.
See me drawing on the plane here.
I think there's something to be said about this natural progression that I went through. I created a creative habit and an artful association with traveling and utilized time that was readily available so that I could be the most successful with completing the goal set (creating finished pieces of art).
---
All in all, just keep in mind that you don't need a lot (although it is fun to have tools that get you excited). Just pick a time that you know you will consistently be able to dedicate to your craft, find the tools that you need (and make it easily accessible), be kind to yourself, and don't get caught up on the details. Happy creating!