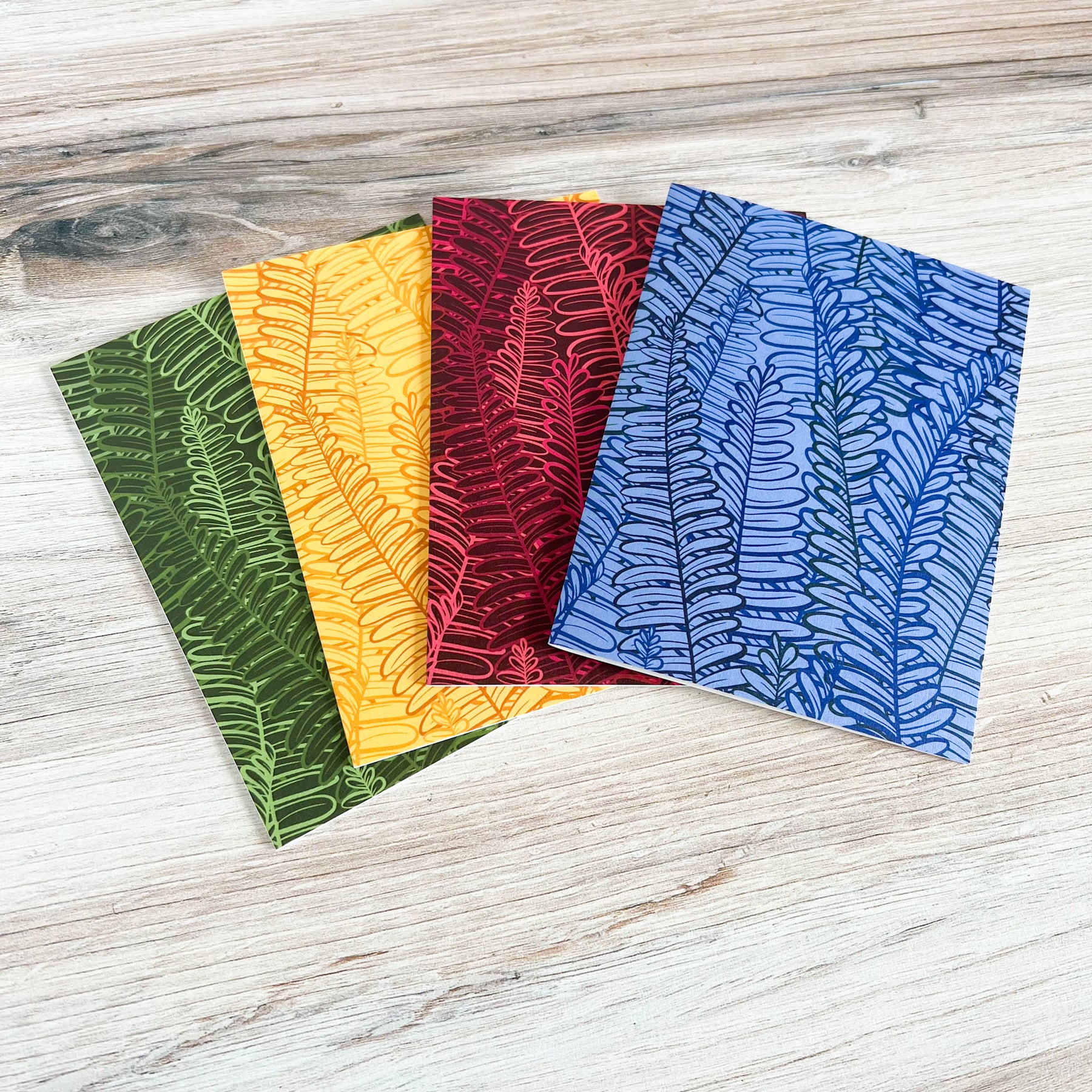 Conscious Stationery
Kākou Collective stationery is a reflection of Hawaiʻi - thats something that as a Native Hawaiian business owner that I need (not just want) to incorporate not just in imagery, but in where it is made, and who's mana [power] gets incorporated into our product. Here's a bit about what goes into our stationery product.
Conscious Design
After all, what is stationery? To me, it is a tool to manifest our dreams, a transportation device to share our aloha, a piece of our identity that we get to share with others and with our future selves.
As you can tell, stationery is so much more to me than a piece of paper. After all, paper is a small piece of a once living thing - energy that was transported and transformed into a tool that we get to create with and utilize as a space to manifest what's in our minds.
During our design process, I am conscious and thoughtful of who I am creating for and what I am creating with. I do my best to be thoughtful of who this will go to, where it will live, what story it will tell, and what energy it will contain. Our designs are a collection of some native and some non-native subjects, but at the end of the day all of what we illustrate are inspired by extensions of our identity or local culture here in Hawai'i.
Thoughtful Manufacturing
Although it would be much more cost effective to outsource from China, supporting our local manufacturers is in alignment with our mission and part of our design process. We are so proud of these products and hope to continue building our relationship with local manufacturers through other Kakou Collective products.
Manufactured locally in Honolulu, on the island of O'ahu, we felt it was perfect for individuals like us - people who have a passion for supporting our local community and businesses that are conscious of their where their purchases are coming from and how it affects our carbon offset.
Our stationery is made with FSC certified paper - ensuring that it is in alignment with the Forest Stewardship Council and meets their criteria and principles. This guarantees that our product utilizes paper that meets our current needs for products of this nature, without compromising the health of the worlds forests for future generations.
Looks and substance
When you shop Kakou Collective, now you know that there is so much more thought that goes into what we create than "I thought this was pretty, lets make it into something." We weave our indigenous perspective and cultural roots into what we do, and the outcome is something that we are proud of. Just as you never make lei with negativity (because it contains your mana and is a gift for someone else), we take this lens and process into all we do.