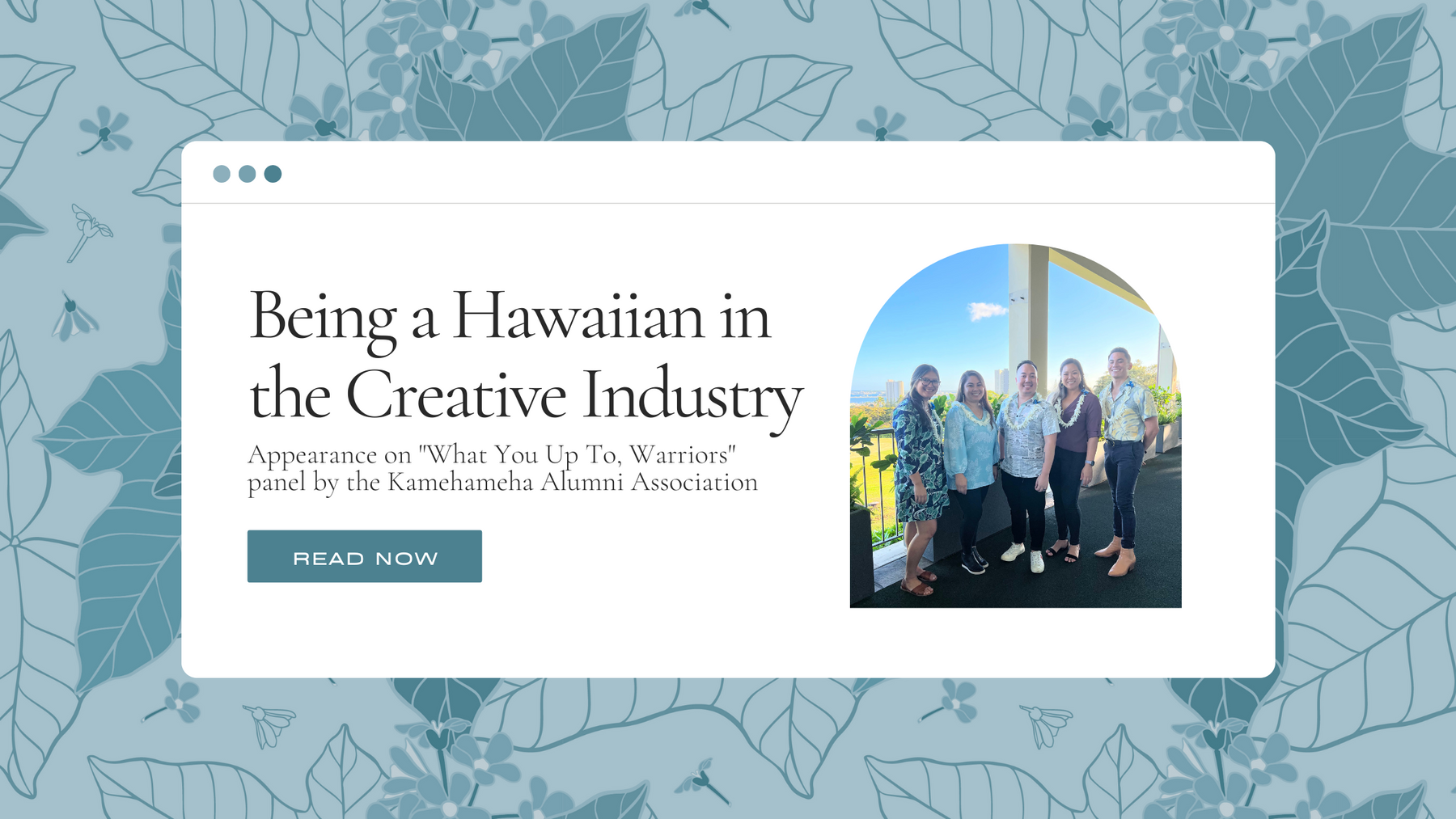 Being a Hawaiian in the Creative Industry
We had the honor of being selected as an alumni speaker on "Whats up warriors" hosted by Kamehameha Schools. During the event, we talked about our experiences as a Native Hawaiian business owner in the creative industry and the importance of incorporating Hawaiian values into our business practices. We also shared how Kamehameha Schools played a significant role in shaping our values and outlook on life. It was a great opportunity to connect with other alumni and inspire the next generation of Native Hawaiian business leaders. We are grateful to Kamehameha Schools for providing this platform to share our story.
To watch the full episode, click here.
From left to right: Cassidy Apo (KSK'15) Co-Host; Kea Peters (KSK'07) Owner and Illustrator of Kākou Collective; Chase Conching (KSK'08) Principal and Creative Director for Library Creative; Lindsey Chun-Hori (KSK'04) KS Marketing Manager and Hawaiian Pie Company; Banning Ramirez (KSK'11) Co Host and