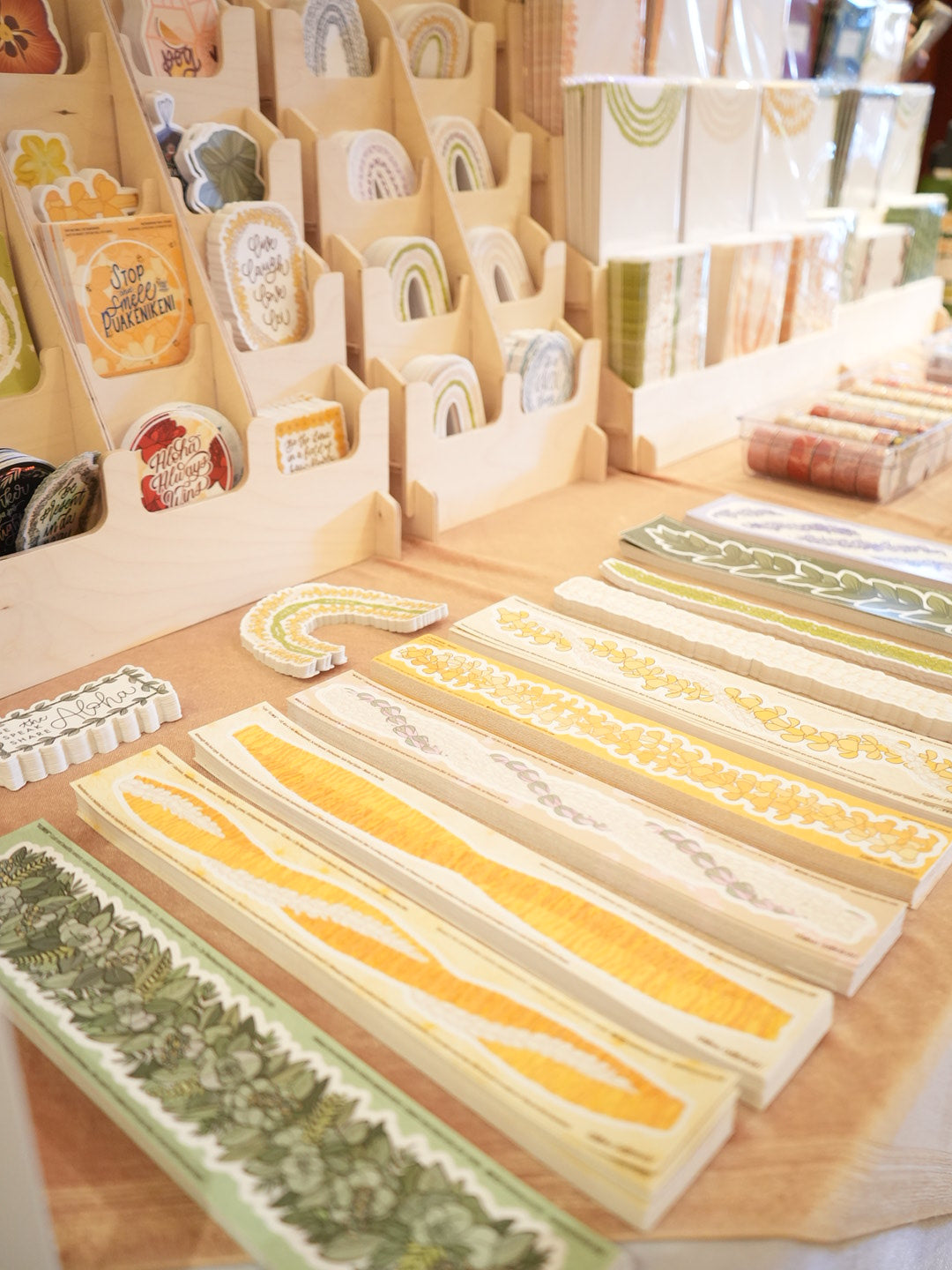 Aulani Holiday Makeke
This event was a fun curation of small businesses for the cast members of Aulani resort. 
For this event, we didnʻt launch anything new. We decided to showcase our best sellers, and to share about shining a light on local favorite plants for the holidays instead of classic icons. 
One of my favorite parts of participating in events is making new vendor friends, and catching up with current ones. I was so excited to do a quick chalk lettering illustration for Pono Potions menu. They provided the chalk markers and a fun little sign that was the perfect size for informing their customers of the drinks that were available for the event.
Normally, I like to take time to line things up and map my plan out but this sign was done in a total of 15 minutes before the event start. I did some basic lettering and highlighted a single word in each drink option. With this type of sign, its most important for it to be legible yet eye catching. Its also nice to add personality and I think I achieved that with some simple plant illustrations to tie in the holiday aspect of the event.
Much aloha to Peter and Michael of Pono Potions for asking me to add some personality and flair to their chalk sign for their event. Heres how it turned out! 
We were also so glad to be vendor neighbors with Tanya of Lahaʻole designs, where we had some time to talk about her Ala Moana Center shop windows! She reached out to us earlier this week about adding some endemic plants and tying in some Kapa Kuiki touches to the window for the holidays. 
If youʻre interested in custom chalk lettering, please reach out to us at aloha@kakoucollective.com. If you have time, please catch us at Lahaʻole Designs shop on Sunday, November 20 from 11am to 2pm HST. Weʻll be sure to catalogue the journey on our Instagram @KakouCollective