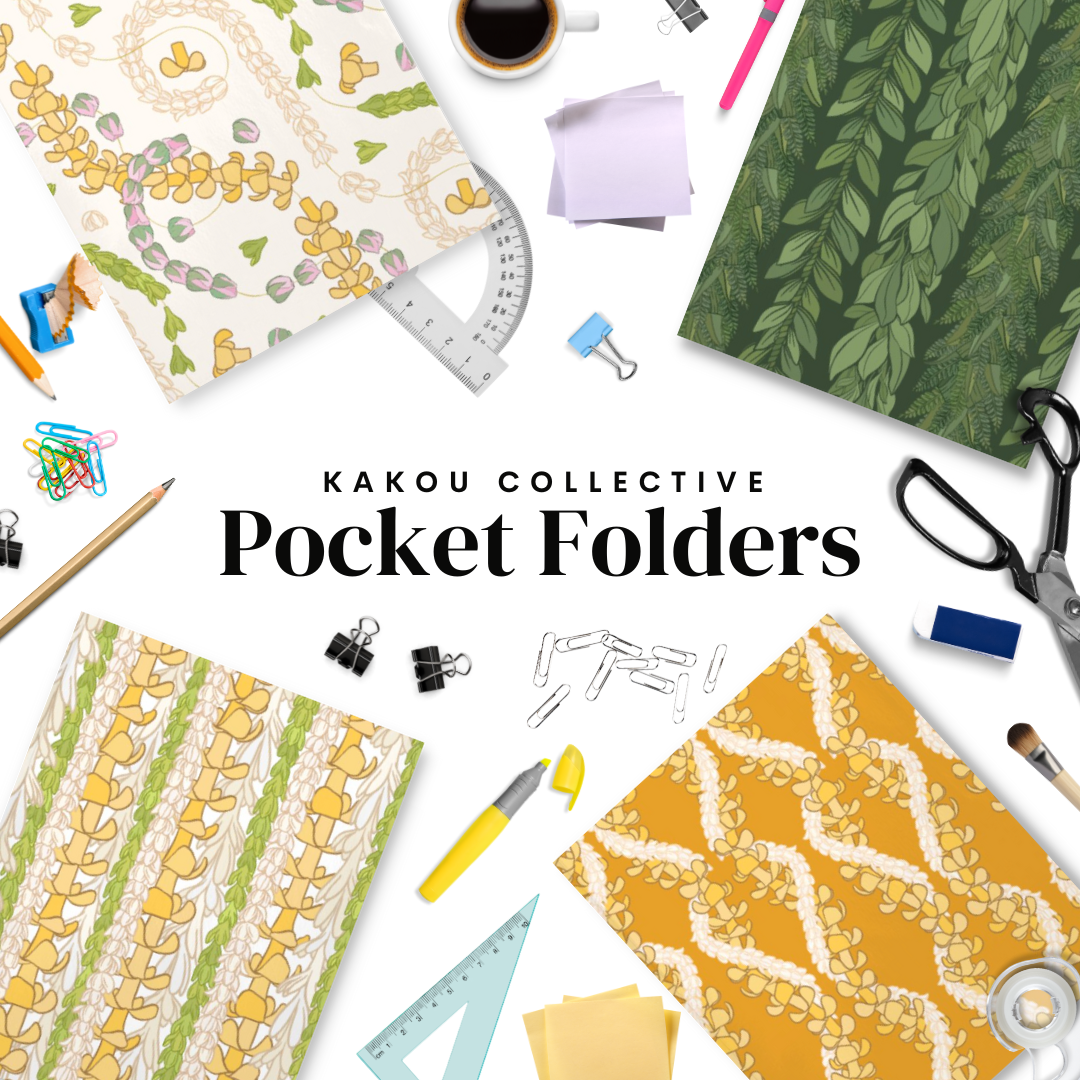 Adding Art and Aloha to Your Life: The Benefits of Functional Products by Kakou Collective
 Are you looking for a way to infuse more color and creativity into your daily routine? Look no further than Kakou Collective's functional products, which seamlessly blend practicality with the vibrant beauty of Hawaiian art and culture.
With pocket folders and stationery adorned with original artwork, incorporating Kakou Collective's products into your life can bring a sense of joy and inspiration to even the most mundane tasks. Whether you're jotting down notes during a meeting or organizing important documents, these products infuse your day with a touch of aloha spirit.
But the benefits go beyond just aesthetics. By supporting Kakou Collective, you're also supporting a Native Hawaiian entrepreneur who is committed to preserving and celebrating Hawaiian culture. Plus, these high-quality products are designed to last, which means you can enjoy and gift their beauty and functionality.